The Bachelor Blog: FINALE Edition
First things first...there was not enough Girl Scout Cookies and beer in the world to get me through this episode...I have no idea what I will do at 7pm next Monday...maybe just stare at the wall or something.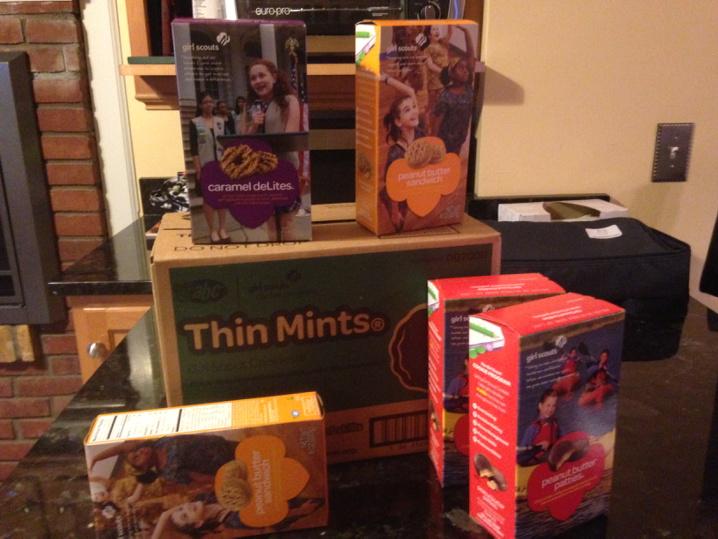 (Photo courtesy of Twitter.com @Mimzway)
So it started off with Chris bringing our girl Whitney home to meet his family and boy did she lay it on thick. She showed up in plaid as if to say..."Hey Pick me! I can milk a cow too"...and then she could straight up be a politician or interview for any job. She got up on her perky soapbox and made a declaration of love for Chris to his family...because you know...true love happens after you know a man for a few weeks while he is making out with multiple women. Then Whit opened the flood gates and started crying.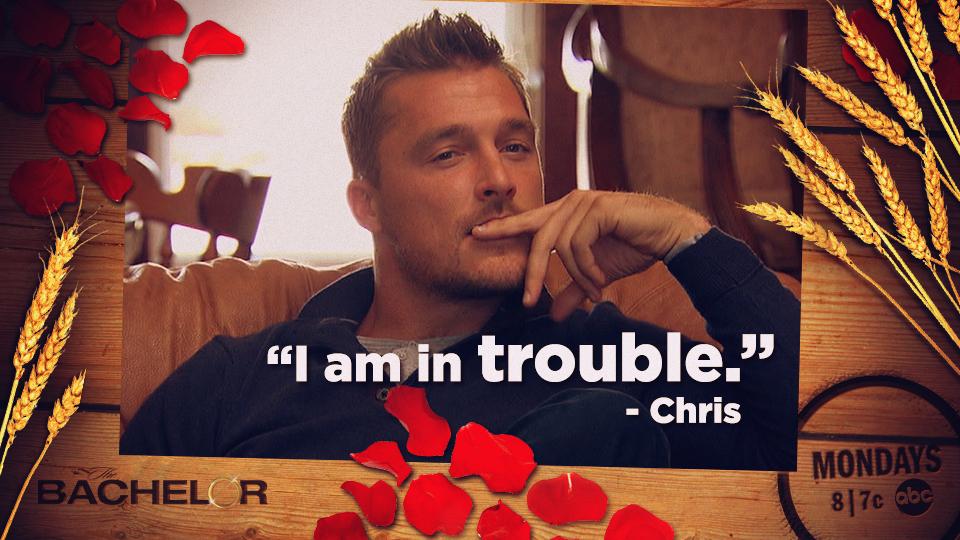 (Photo courtesy of Twitter.com @BachelorABC)
The best part of the date were Chris's sister. They looked like they shared a box of dye with Whitney...and like they had read every single page of 50 Shades of Grey...that and what appeared to be a dead dog hiding in the couch.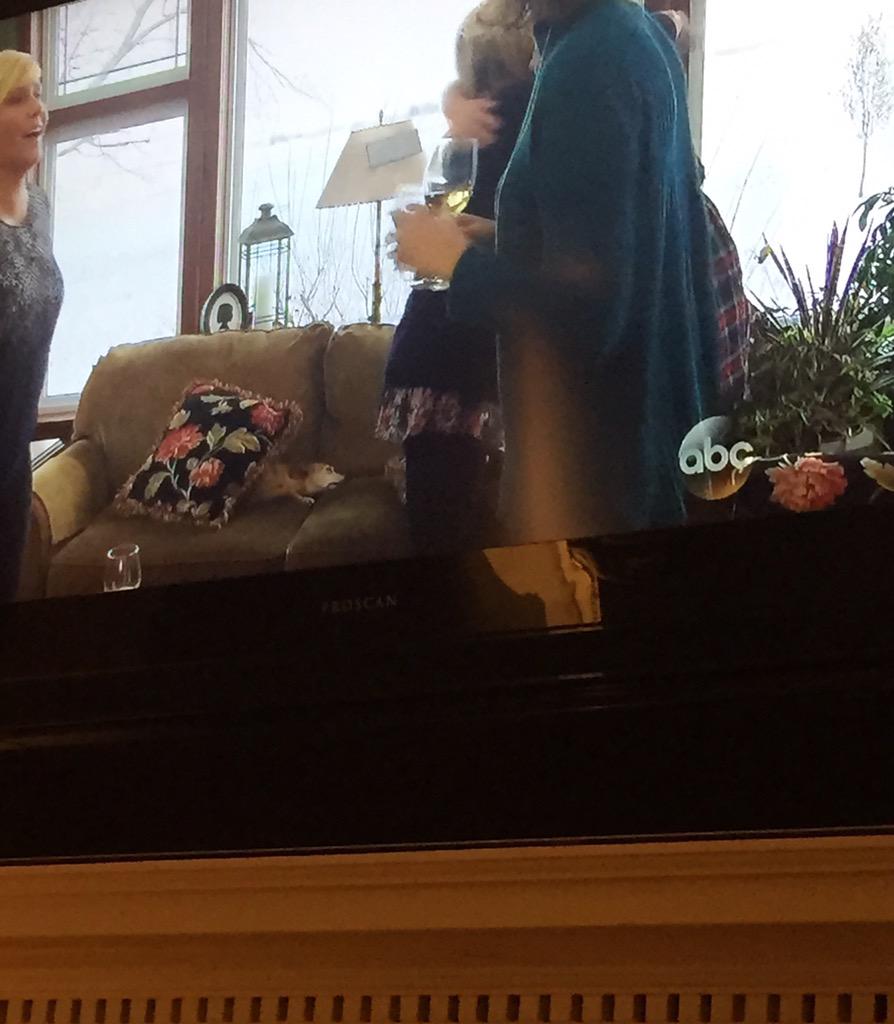 (Photo courtesy of Twitter.com @clarecall)
it's too bad one of them couldn't marry Chris...he only really ever seems to laugh when talking to them. Everyone also thought that Whitney should ease up on how thick she was laying it on...even his neice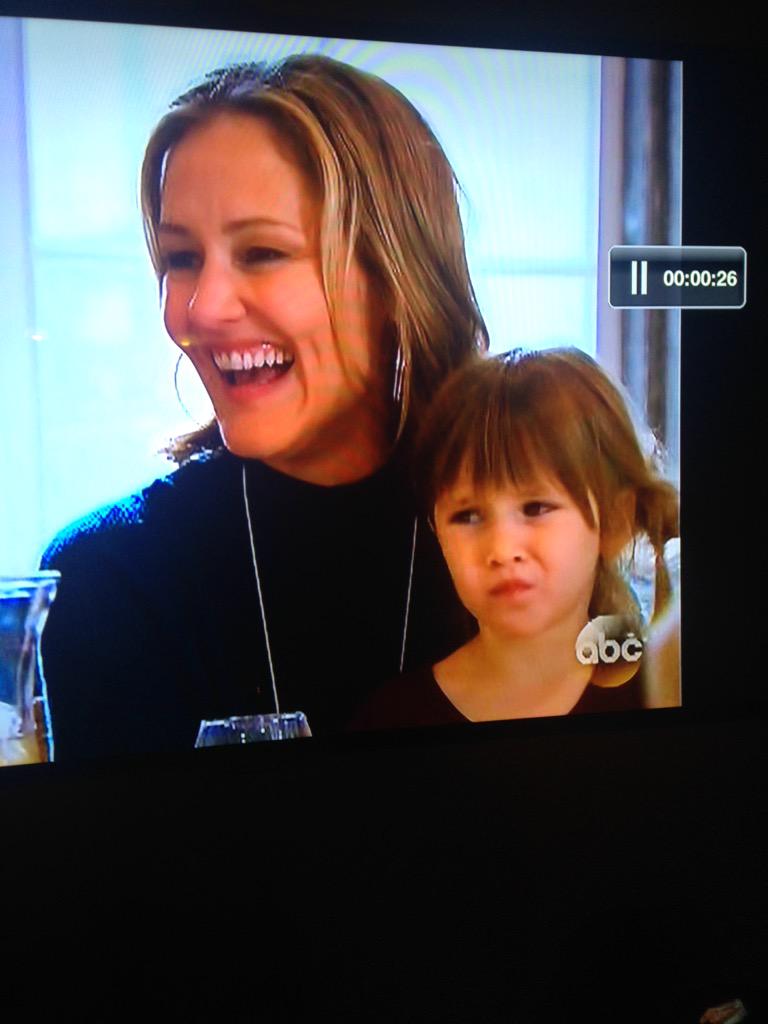 (Photo courtest of Twitter.com @smcalderon92)
The only thing I really have to say about her date is that Whitney is too thirsty for this...and seems to get off a little bit too much on the fact that they made a baby together in a fertility center..which btw...what kid wants to say they were made on a hometown date?!? If Chris didn't choose her...I'm pretty sure she would have gotten a sample from him and started on a baby...because her desperation kinda painted her crazy...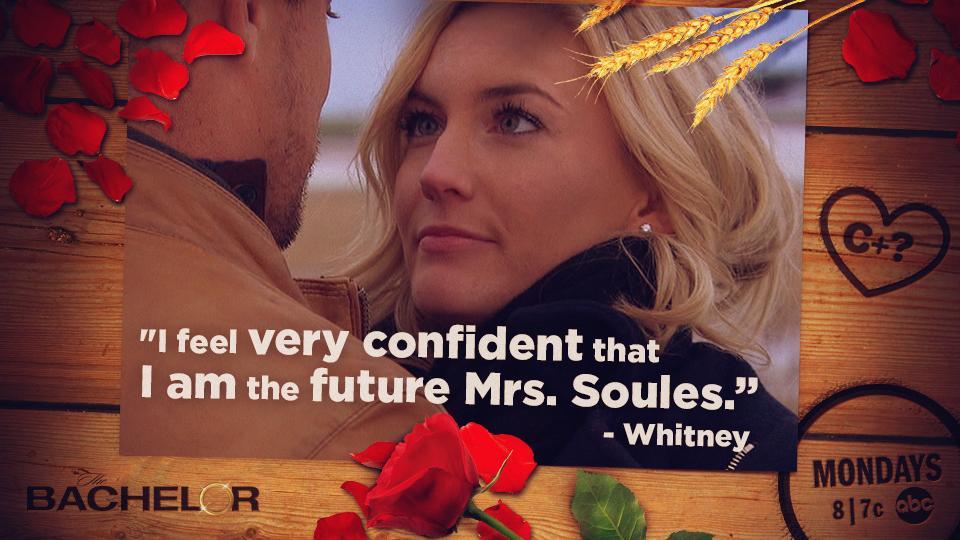 (Photo courtesy of Twitter.com @BachelorABC)
Then there was Becca. She has recieved a lot of hate this season because she won't say that she loves Chris and she is honest that she will not immediately move to be with him...because that is crazy talk...who doesn't get married to a man after only dating on camera while filming a competition.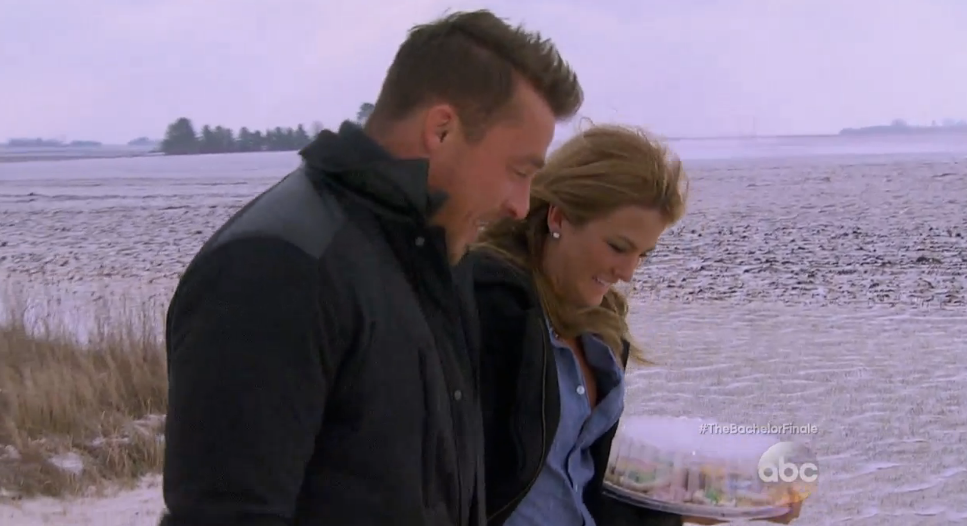 (Photo courtesy of Twitter.com @BachelorABC)
Chris's family was not a big fan of Becca...because after women just throwing themselves at him all season they did not like Becca's approach...but lets be honest, she made it to the end because she was like that to Chris. She is literally the only person that he had to chase all season long. Mad props girl...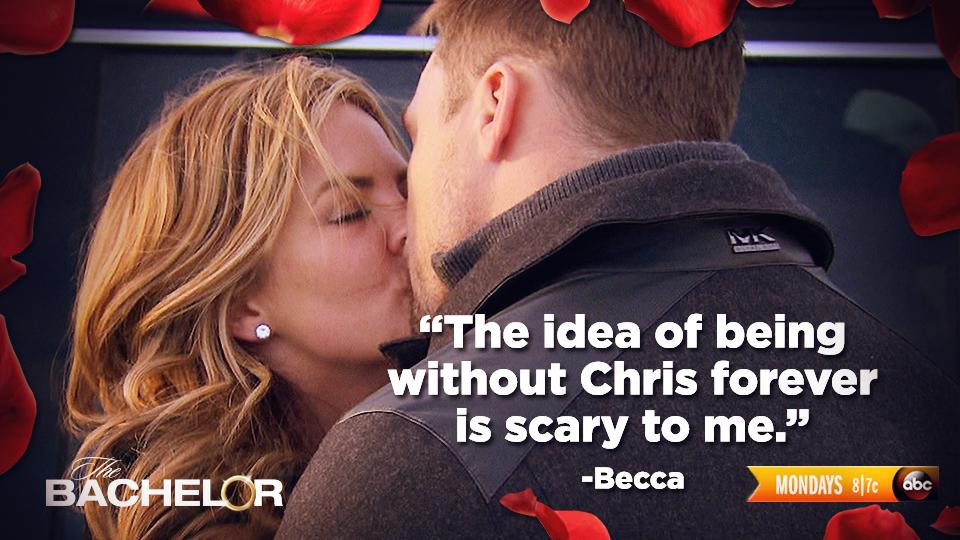 (Photo courtesy of Twitter.com @BachelorABC)
Chris went on his last date with Becca...and yet again she said that she does not know what she wants. She knows that she likes him but she is not willing to just give him the answers he wants. She wants to move slow...which kinda makes me wonder why she ever did the show. At the same time...Chris is still sticking around...but I'm pretty sure his reason is something that rhymes with Dat Gas...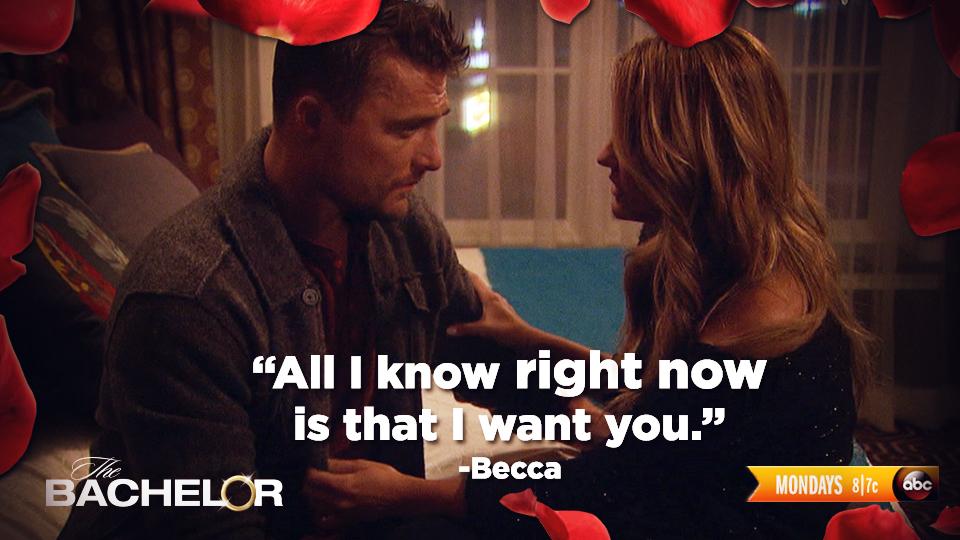 (Photo courtesy of Twitter.com @bachelorABC)
And in the realest answer of the season...she said she can't just move to Arlington and have no career, no hobby, no nothing else other than Chris. She can't do that to herself.
So after that deep moment...Chris plowed Whitney's field on her date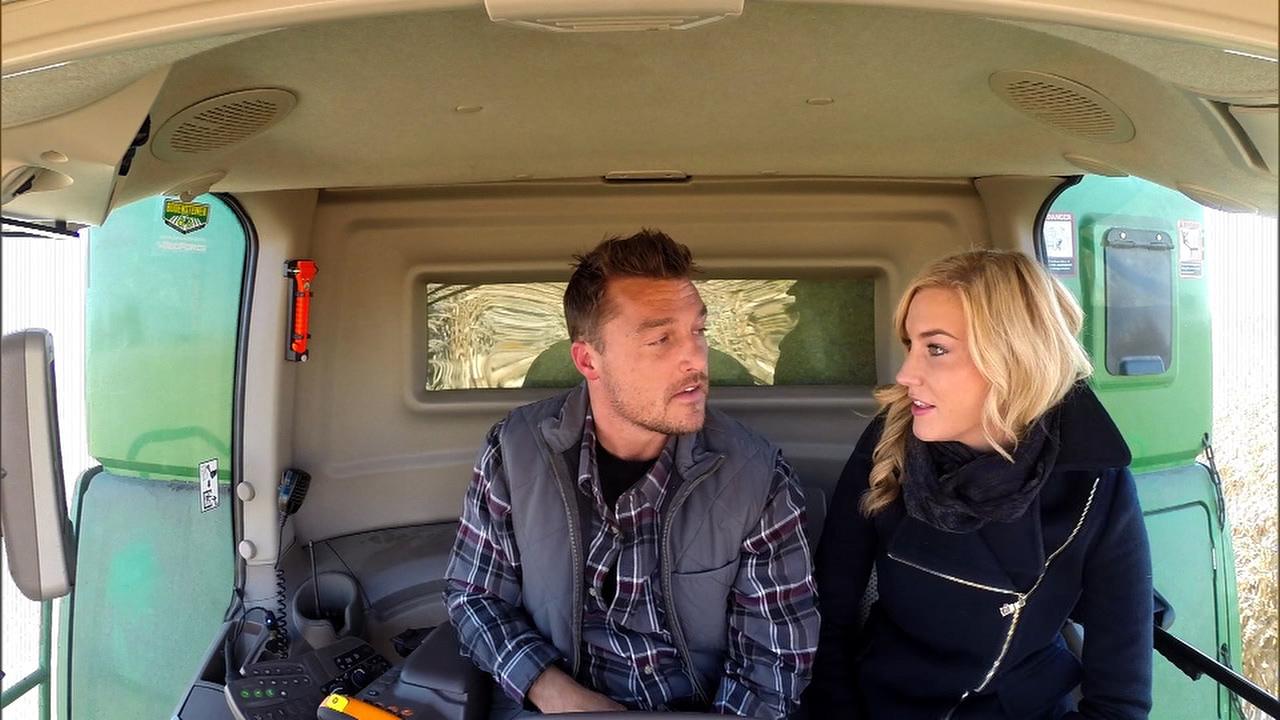 (Photo courtesy of Twitter.com @BachelorABC)
Honestly...he and Whitney's date was boring. Whitney talked a lot and Chris constantly looked like he was trying to figure out what purple smells like...it's like he thinking really hard...but we aren't sure about what...and that's all I have to say about that
(Photo courtesy of monologuedb.com)
Oh did I mention that their date drug on for about a million more minutes...can we bring the trashy girls back? This show really blows without Katelyn...I felt like I was watching the grass grow...or cows be ready to be milked...oh wait...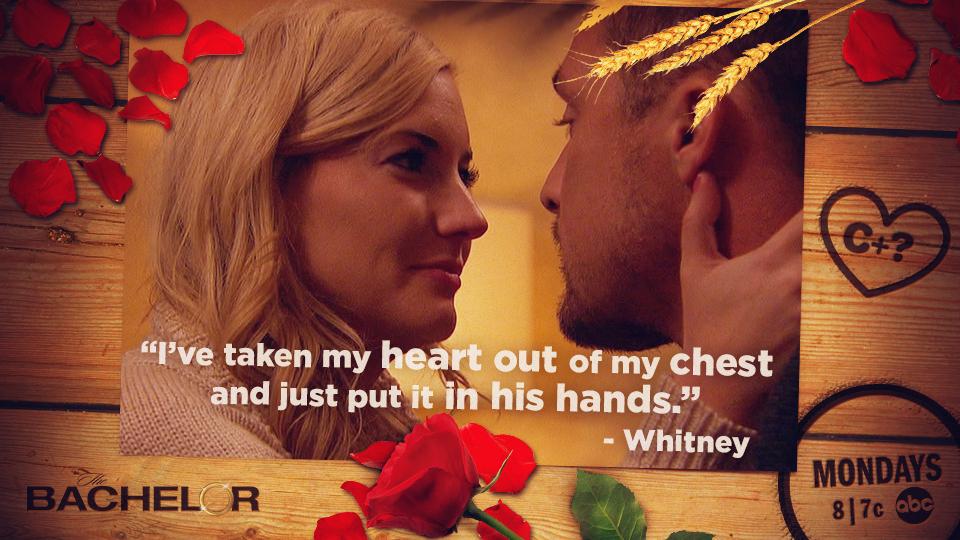 (Photo courtesy of Twitter.com @BachelorABC)
After a lot of time killing to try to get some extra ratings...Chris finally sent Becca home. He basically gave her the whole...it's not you, it's me thing. He even said you are going to make some man so happy one day...but it is just not going to be me.
Then Becca got in a limo and was all "Peace out!" to the cows. Because lets be honest...Becca is a lot of things...a Carrie Underwood lookalike, a pure lady but she is definitely not a farmer. So all in all...Becca is the real winner this season. She doesn't have to pretend to want to be a farmer's wife. Live your life Becca!
(Photo courtesy of @krstcmbs6 on Twitter.com)
Then Chris officially chose Whitney...and got down on one knee and proposed to Whitney...and all of America threw up. Thanks for getting me on track to start losing weight for bikini season..and congrats. May you raise many calves together...Then Chris tried to call and tell someone...but he couldn't...because...you know...no cellphone service out on the farm.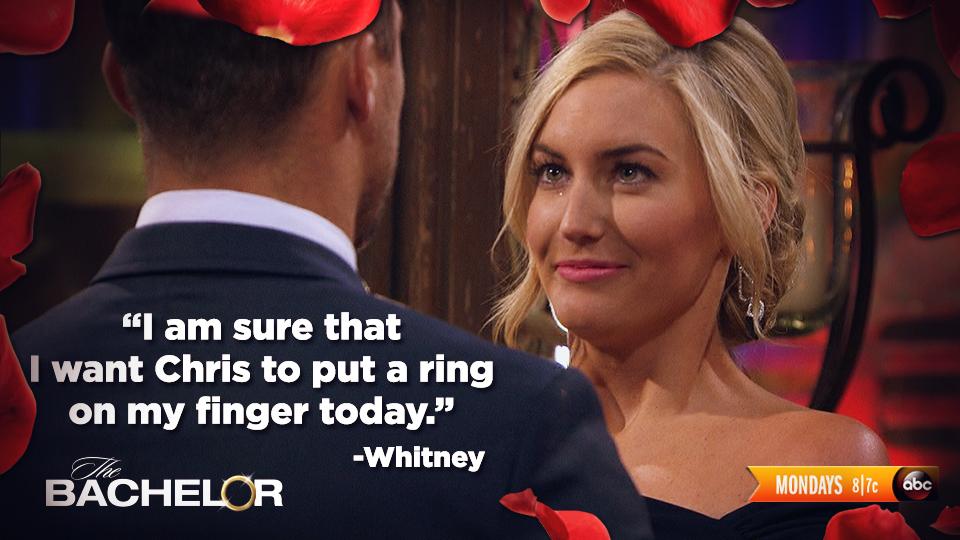 (Photo courtesy of Twitter.com @bachelorABC)
Oh...and then somewhere Britt was all like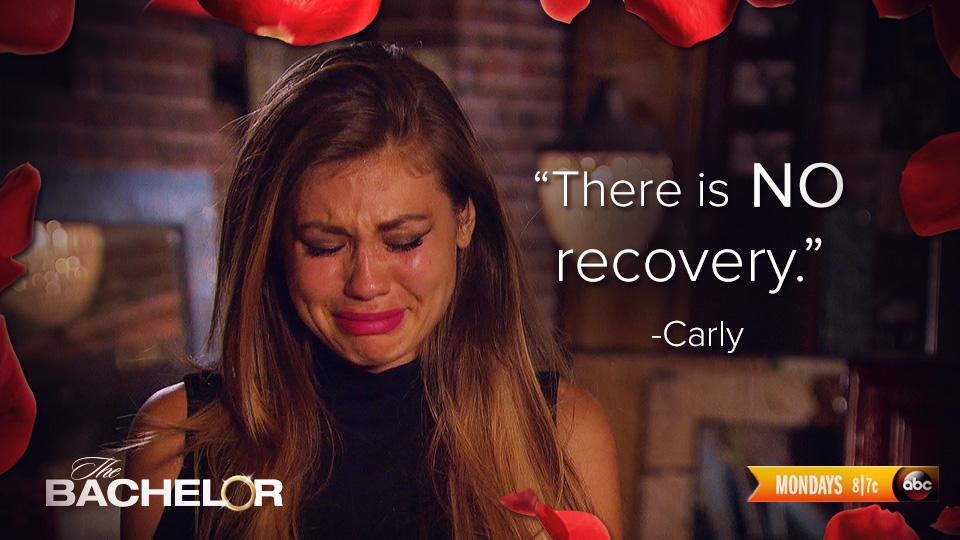 (Photo courtesy of Twitter.com @bachelorABC)