So...last night's episode still has me reeling and totally over this season.  So to start at the beginning...Ian went complete cray on Katelyn and I am so disappointed.  Because honestly...part of what he was saying, made sense.  That she was only there just to make out with dudes on tv and is shallow.  Which, come on...that's true...but then he began campaigning to be the next Bachelor and talking about how deep he is and turned into a complete tool bag.  In that moment, I decided his soulmate is Kelsy from last season.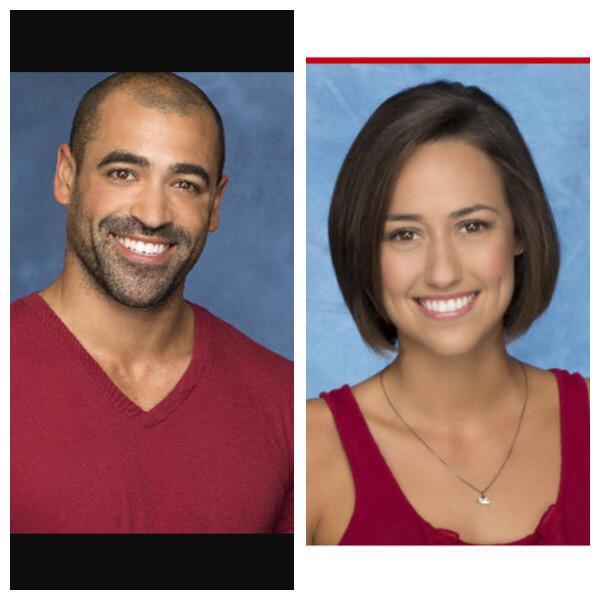 (Photo courtesy of Twitter.com @jam12869)
So Ian got to stepping and of course Katelyn ran to the guys for pity over how poorly she had been treated...but whatever.  She then obviously had important business to get down to...sending other dudes home.  She let three of the guys go...two whose names I can't even remember because they were barely ever show and then the Sexy Welder...who may or may not have been trying to hide tears the entire time.  She obviously wasn't into him...but I'm pretty sure he would have married her on the spot and turned into something creepy like a toe sucker. 
(Image courtesy of Twitter.com @bacheloretteABC)
So this is where the episode gets real...Katelyn chose Nick for the solo...which obviously made the other guys mad.  They spent the day running around Dublin Ireland (which BTW...so disappointed, no Dublin "Doubling" jokes were made) and then making out and rubbing each other's bodies in a historic Catholic church.  They wisened up over how offensive they were being and that the fire in their pants could cause the church to catch on fire...so, they went back to Kaitlyn's hotel, where they got freaky deaky.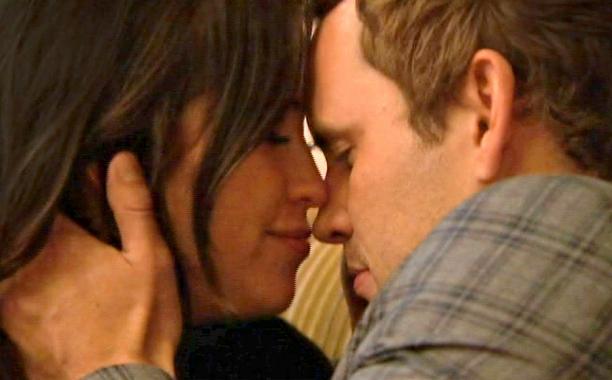 (Photo courtesy of Liz Luedeman's TV)
This is where it got weird...Katelyn remembered to take off her pants...but not her mic and so we had the most awkward 30 seconds in Bachelorette history of heavy breathing and sexy talk...please excuse me while I go throw up.
So in an attempt to get over the awkwardness that was sexy time with one of her suiters...Katelyn went on the group date with crumpled hair and pretended to be dead.  No really...Katelyn had the men gather around her in her coffin and pay her respects.  Now most of the guys turned it into a joke...except for Ben Z...who lost his mother.  In that moment we realize what an insensitive move this date was because he asked all the other dudes to leave so he could have a moment with Katelyn and he was borderline man tears. 
(Photo courtesy of Twitter.com @Yahoo)
After this she splits up the guys one on one and she Shawn share emotional moments and he shows off pics of his family...they of course suck face and she sends him out.  She also shares some time with Jarod where he talks about his favorite thing about Katelyn is her honesty...bc he hasn't gotten the memo yet that Katelyn got down and dirty with Nick.  Jarod must have made her feel so bad about her secret lie though, that she gave him the rose from the group date and invited him to join her in a chuch at a Cranberries concert...which is weird...but she decided to make out in a church...again.
(Photo courtesy of Twitter.com @bacheloretteABC)
The episode of course left us haning because Shawn freaked out that he was not chosen for the solo date, so he went to Katelyn's hotel room and surprised her and said they need to talk.  Katelyn starts freaking out bc she thinks he knows that she did the nasty with Nick and now we have to wait until next week to see what happens.