Q Morning Show
SIMON KEEPS IT REAL!
Simon Cowell claims he had the first crack at Mariah Carey, but he chose Britney Spears instead, because Mariah would be better off on a "more gentle" show like "American Idol". Also, Simon has reportedly hired Khloe Kardashian to host "X Factor". For more details, CLICK HERE!
JULIANNE HOUGH GAINING WEIGHT!
Julianne Hough says she's put on 20 pounds since she hooked up with her boyfriend. And in addition to ruining her figure, he also ruined her taste for CHEAP WINE! "Now we always have great wine, and I can tell the difference. So I told him, 'You ruined my life because I can't go to afriend's house and drink cheap wine anymore." CLICK HERE for more details!
82 Year Old Stripper
Moments before Miley Cyrus' alleged altercation something way more interesting was going on! An 82 Year old strip show . . .

The T&A nightmare went down Saturday night at the Beacher's Madhouse theater in Hollywood, where Miley was standing front row when the octogenarian a$$-shaker hit the stage ... gently, of course.



Take note in attendance Miley and . . . BIG BIRD?! Filthy Bird
Chris Brown with new ink!
CHRIS BROWN has a new tattoo of a woman's face on his neck, and many think it looks like RIHANNA. Others have speculated that it's a BATTERED WOMAN due to marks on the face.
Brown's rep says it was inspired by a half-skull design he happened to see . . . which was released by the MAC Cosmetics company in honor of Mexico's Day of the Dead festival.
Ummm is Chris Brown Mexican?!
9-11 vs. Kris Jenner's Boob Talk
Yesterday morning at 8:46 A.M., most networks broadcast live coverage of a moment of silence for the victims of the 9/11 attacks.
Leave it to NBC to screw it up! They decided to air a "Today" show interview with KRIS JENNER talking about her boob job instead.
A Fairy and Vampire Fairytales!
"True Blood" co-stars ANNA PAQUIN and STEPHEN MOYER are parents. Anna gave birth to their twins.
Their rep says, quote, "We can confirm that Anna Paquin and Stephen Moyer recently welcomed their twins into the world. The babies were born a few weeks early, but are in good health and both Mom and Dad are overjoyed."
PRINCE HARRY IN SERIOUS TROUBLE!
PRINCE HARRY was recently deployed back to Afghanistan. The Taliban knows this . . . and they're going to take advantage of it. CLICK ME for more info!
AMANDA BYNES IN MORE TROUBLE!
Amanda Bynes got pulled over by the LAPD Sunday night for driving with her headlights off . . . and the cops let her go with a verbal warning . . . even though Amanda had her LICENSE SUSPENDED last week! CLICK HERE for the whackalicious details!
MILEY IS UNDER INVESTIGATION!
MILEY CYRUS is being investigated for criminal battery, after she allegedly hit a guy at an L.A. nightclub Saturday night. For more details CLICK HERE!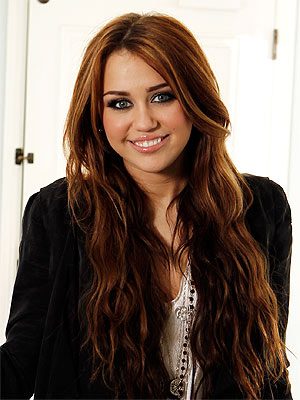 Nicki Switches Teams
In a radio interview, PRESIDENT OBAMA said he wasn't sure NICKI MINAJ was sincere when she endorsed MITT ROMNEY in a recent rap lyric . . . and Nicki CONFIRMED it on Twitter after Obama's comment.
She Tweeted, quote, "Ha! Thank you for understanding my creative humor and sarcasm, Mr. President, the smart ones always do. Love and support [to] Barack Obama."
Sooo I guess Nicki is switching teams?!
You can do it!!!
JESSICA SIMPSON shared on KATIE COURIC'S new show yesterday that she's lost more than 40 pounds . . . although she wouldn't give an exact number She is starting to look good!!