Q Morning Show
A Fairy and Vampire Fairytales!
"True Blood" co-stars ANNA PAQUIN and STEPHEN MOYER are parents. Anna gave birth to their twins.
Their rep says, quote, "We can confirm that Anna Paquin and Stephen Moyer recently welcomed their twins into the world. The babies were born a few weeks early, but are in good health and both Mom and Dad are overjoyed."
PRINCE HARRY IN SERIOUS TROUBLE!
PRINCE HARRY was recently deployed back to Afghanistan. The Taliban knows this . . . and they're going to take advantage of it. CLICK ME for more info!
AMANDA BYNES IN MORE TROUBLE!
Amanda Bynes got pulled over by the LAPD Sunday night for driving with her headlights off . . . and the cops let her go with a verbal warning . . . even though Amanda had her LICENSE SUSPENDED last week! CLICK HERE for the whackalicious details!
MILEY IS UNDER INVESTIGATION!
MILEY CYRUS is being investigated for criminal battery, after she allegedly hit a guy at an L.A. nightclub Saturday night. For more details CLICK HERE!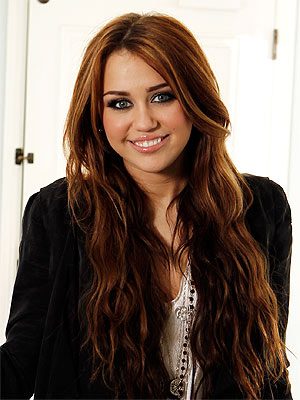 Nicki Switches Teams
In a radio interview, PRESIDENT OBAMA said he wasn't sure NICKI MINAJ was sincere when she endorsed MITT ROMNEY in a recent rap lyric . . . and Nicki CONFIRMED it on Twitter after Obama's comment.
She Tweeted, quote, "Ha! Thank you for understanding my creative humor and sarcasm, Mr. President, the smart ones always do. Love and support [to] Barack Obama."
Sooo I guess Nicki is switching teams?!
You can do it!!!
JESSICA SIMPSON shared on KATIE COURIC'S new show yesterday that she's lost more than 40 pounds . . . although she wouldn't give an exact number She is starting to look good!!
The Mom Of the Year Award goes too . . .
British celebrity mom PEACHES GELDOF (23 yrs old) was pushing her baby in a stroller chatting on her cell phone when she hit a dip in the sidewalk and dumped the stroller. Instead of dropping her phone to tend to the kid, this MOM OF THE YEAR tucked it between her shoulder and her ear so she could KEEP TALKING.
Poor kid!
K STEW SAYS SHE AND R PATZ WILL BE FINE TO PROMOTE TWILIGHT!
Kristen Stewart Says Sheand Robert Pattinson Will Be Okay Promoting "Twilight" This Fall For more details or lies, CLICK HERE!
JOY BEHAR HATES ON HONEY BOO BOO!
JOY BEHAR has some harsh words for the7-year-old star of "Here Comes Honey Boo Boo". She says she's going to be a "fatkid" who'll grow up to be a "big fat woman." She also calls her "Honey Boobs Boobs". For more hater details CLICK HERE!
MAN ATTEMPTS TO BREAK INTO MILEY CYRUS'S HOUSE!
A 40-year-old man with a big heart hanging from hisneck and a pair of scissors in his back pocket was arrested Saturday morningafter climbing a fence at MILEY CYRUS'Los Angeles home. Miley wasn't there at the time. The guy toldpolice he and Miley were MARRIED. He was arrested for trespassing and burglary. CLICK HERE for more details!
No injection for Kimmy!!
KIM KARDASHIAN reportedly gave up botox six months ago because of KANYE WEST. As you may recall, Kanye's mother died of heart disease after undergoing cosmetic surgery in 2007 . . . so he's not a fan.