Q Morning Show
75 CAR PILE-UP OVER THE HOLIDAY WEEKEND
Yesterday there was a 75 car pileup close to the border of North Carolina in Virginia. It was due to fog, and an initial wreck caused a chain reaction with 17 separate accidents taking place within a one mile stretch. CLICK HERE to learn more.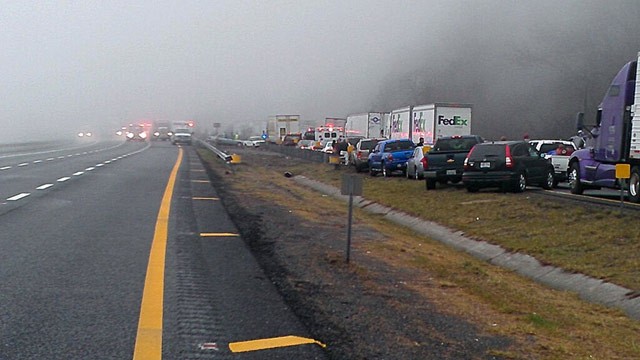 Photo courtesy of www.abcnews.com
BIRD WATCHING AT AUTOZONE PARK TOMORROW!
The Memphis Redbirds are inviting the public to their annual "Bird Watching" event tomorrow during lunchtime from 11 to 2 . It is a free event where you can watch open batting practice while enjoying free hotdogs, nachos and soda. CLICK HERE for more info!

Photo courtesy of www.milb.com
THE HISTORIC HI-TONE IS COMING BACK!!!
The historic HiTone is going to be coming back in a new location. The owner announced that they have signed a new lease at 412/414 Cleveland. You know, right by crosstown arts. No official opening date or concerts have been released yet. CLICK HERE for more info!

Image courtesy of www.commercialappeal.com
EASTER EVENTS FOR THE WEEKEND!
There are tons of Easter Events going on this weekend here in the Mid South. CLICK HERE for a list of egg hunts, Easter Basket contests and more!
Photo courtesy of www.treehugger.com
MIDSOUTH FOOD DRIVE TODAY!

Today The Mid-South Food Bank is host their second annual Good Friday Food Drive online. This event was created to restock the Food Bank's cupboards during the spring because this is the time of year that they typically run low on supplies. To help spread the word they ask that you tweet #memfood. Donations can be taken in person or online at midsouthfoodbank.org. CLICK HERE for more details!

Photo courtesy of www.wmctv.com
COACH PASTNER IS EXTENDING HIS CONTRACT!!!
Coach Pastner, who has 106 career victories with the University of Memphis, has agreed to a contract extension. This comes after rumors that he was being courted by other schools. CLICK HERE to learn more!
Photo courtesy of www.wmctv.com
CELEBRATE MEMPHIS THIS WEEKEND!!!
This Saturday on Tiger Lane there is going to be a free event called Heart of Memphis, celebrate our city. It will combine a lot of reasons why we love Memphis and there will be a food truck rodeo, farmer's market, classic car show, art exhibits, live music, storytelling and Mayor Wharton is even hosting an Easter egg roll. CLICK HERE for more info!
Photo courtesy of www.ilovememphisblog.com
JUSTIN TIMBERLAKE TOPS CHARTS WITH NEW ALBUM!!!
Numbers are in for Justin Timberlake and in only a week the 20/20 experience has sold almost 1 Million copies making it only one of 19 albums to ever have sold over 900,000 copies in one week in the past 22 years. His label had projected the sale of only 500,000 copies, so get it JT, way to make Millington proud. CLICK HERE for more details!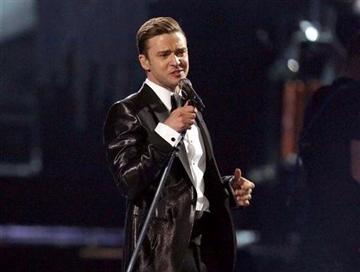 Photo by Joel Ryan/Invision/AP, file). FILE - This Feb. 20, 2013 file photo shows Justin Timberlake during the BRIT Awards 2013 in London.
MEMPHIS TOPS A NATIONAL LIST!!!
Forbes has listed Memphis as one of the top 15 US Cities with an emerging Downtown! W

e were listed due to the 7% downtown population growth since 200

0, Bass Pro Shops chang

es to the Pyramid and the fact that housing downtown i

s at 93% capac

i

ty overall. For the full list,

CLICK HERE!!!



Photo courtesy of www.forbes.com
4 LOCAL ELEMENTARY SCHOOLS SHUT DOWN!!!
Last night, despite the effort of many, the school board voted to close down four local elementary schools. Coro Lake, Norris, Orleans, and White's Chapel elementary schools set to close. District officials say that this move can save millions because all four schools are serving far fewer students then they were designed to serve. For more info, CLICK HERE!
Photo courtesy of www.wmctv.com
MORE CHANGES ON FACEBOOK?!?
Facebook announced yesterday that they are rolling out a new feature so that users can reply directly to comments left on their page. So if you comment on a status, someone can comment on your comment, rather than commenting on the whole status. This comes just a couple of weeks after the announcement that hashtags are on their way to your newsfeed. CLICK HERE for more info!!!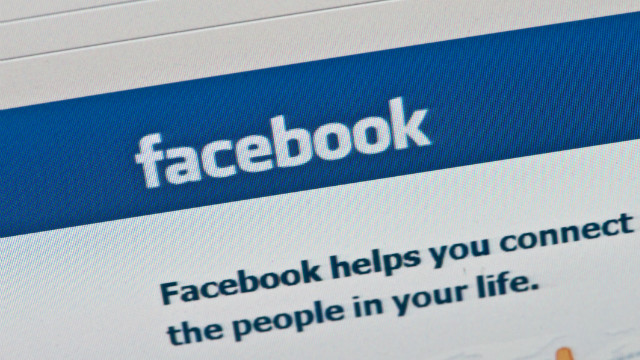 Photo courtesy of www.cnn.com