Q Morning Show
MEMPHIS COMEDY FESTIVAL!!!
Tomorrow night kicks off the 2nd Annual Memphis Comedy Festival. It is going to include local improv, sketch, and standup comedians as well as other funny people from across the country. All the hilariousness starts at Theater Works at 6:30pm. CLICK HERE for more details!

Photo Courtesy of www.memphisflyer.com
JOE FLACCO TALKED MONEY WITH LETTERMAN!
On the coat tails of winning the super bowl, Baltimore Ravens quarterback Joe Flacco stopped by Letterman last night. This year is a contract year so due to that he is supposed to recieve a large sum of money. To find out what was said, CLICK HERE!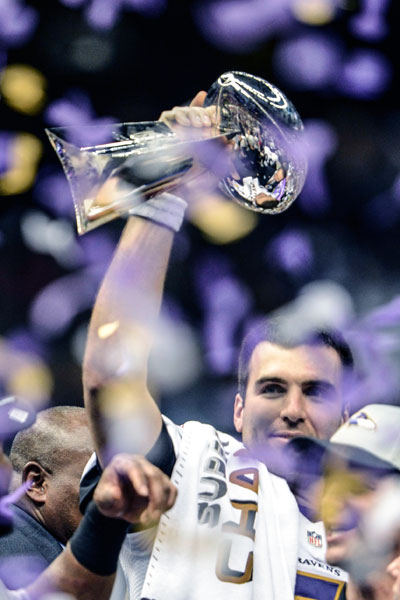 Photo courtesy of www.espn.com
MADEWELL IS COMING TO THE MIDSOUTH!
It was announced that Madewell is opening their first Tennessee location at The Shops of Saddle Creek this Spring. There have also been job postings popping up. CLICK HERE for more details!
Photo courtesy of www.examiner.com
NATIONAL PANCAKE DAY!
Today is national pancake day! And in honor of the holiday most Ihop locations are offering free buttermilk pancakes to all of their diners they just ask that you make a donation in lieu of paying. Over the past 7yrs they have raised close to $10million to donate towards charities like Children's Miracle Network. CLICK HERE for more info!
Photo courtesy of www.ihop.com
COOPER YOUNG DISH CRAWL!!!
This Wednesday is the very first ever Cooper Young Dish crawl and it is going to feature four of the best restaurants that Cooper Young has to offer. Right now, the restaurants and dishes are being kept secret but it is being said that it will include an abundant variety of cuisine and everyone will find something that they love. CLICK HERE for more details!
Photo courtesy of www.memphisflyer.com
2013 SUPER BOWL WAS HISTORICAL!!!
Thw 47th Super Bowl was last night and it was a historical game for the NFL. Beyonce Knowles did the halftime show and reuinited with Destiny's Child and in the third quarter the power went out making it the longest Super Bowl in NFL history. After everything that went down, the Ravens took down the 49ers with a final score of 34-31. CLICK HERE for more info!

Photo courtesy of www.usatoday.com
GET A TUBA SERENADE FOR YOUR VDAY!
Some U of M students are offering a serenade on the Tuba for Valentines day. For a fee there are a group of tuba players from the University that will wear shiny red vests and bow ties and play love songs for your sweetheart on the tuba and bring them a box of chocolate for Valentine's Day. And don't worry "Everything I do" by Brian Adams is on the list of romantic songs to choose from. CLICK HERE for more info!
Photo courtesy of www.commercialappeal.com
NIKE EXPANSION IN THE MID SOUTH!
Nike has officially bought new land for an expansion; They paid $2.2 Million for about 200 acres of vacant land in Frayser. As part of the expansion, Nike will be creating 250 more jobs here in the Mid South. CLICK HERE for more info!
photo courtesy of Nike
29th ANNUAL BLUE'S FESTIVALS FINALS THIS WEEKEND!
After a week of musicians playing and competing here in Memphis, tomorrow the Orpheum is hosting the finals for the 29th International Blue's Championship. It is the best of the best out of the 240 international musicians who came to show off their stuff. CLICK HERE for more info!
Photo courtesy of www.commercialappeal.com
BEYONCE ADMITS TO LIP SYNCING!
Beyonce has admitted to lip synching at the presidential innauguration . When asked about it, she said, ''Due to no proper sound check, I did not feel comfortable taking a risk. It was about the president and the inauguration, and I wanted to make him and my country proud, so I decided to sing along with my pre-recorded track." CLICK HERE for more details!
DOG TREATS BEING PULLED OFF OF THE SHELVES!
Dog treats are being pulled from stores for containing trace amounts of an illegal antibiotic that are making dogs sick. The FDA hasnt issued a formal recall but brandsare pro-actively making sure not to sell tainted products. CLICK HERE for more details!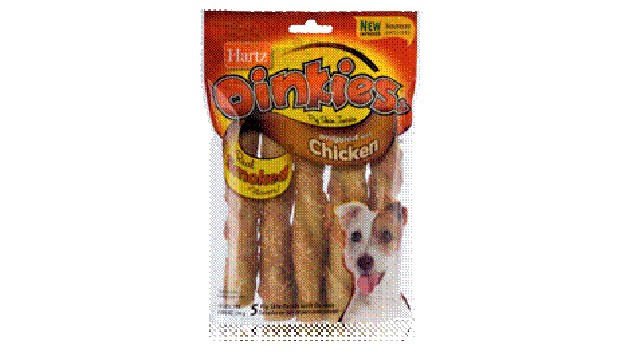 Photo courtesy of www.abcnews.com