Q Morning Show
GRIZZ TAKING ON THE PACERS AT SPECIAL NOON GAME!!!
Our Grizz are taking on The Pacers at Noon today at FedEx Forum. CLICK HERE for more details!
Photo courtesy of sportslogos.com
OBAMA'S INAUGURATION!!!
Yesterday was President Obama's inauguration as he was sworn in for a 2nd term as our Nation's 44th president. He also took some time to show his wife's new haircut some love. CLICK HERE for more details!
Photo courtesy of news.com.au
DR MLK JR EVENTS
Today is Dr Martin Luther King Jr day. CLICK HERE for a list of events taking place in Memphis.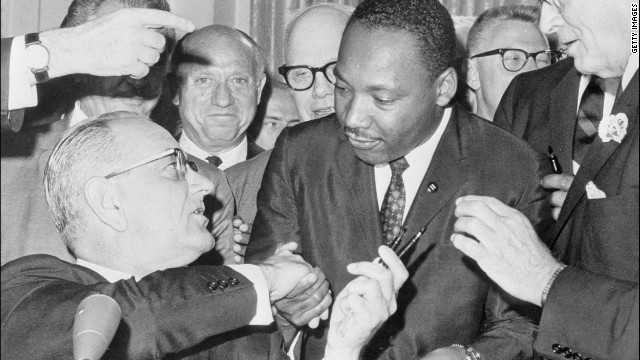 Photo Courtesy of CNN
IRON SHAKER COCKTAIL COMPETITION!!!
This Sunday From 4 to 6 p.m., Hog & Hominy is hosting the "Iron Shaker Cocktail Competition. Local teams will be competing with secret ingredients to make the best cocktail! CLICK HERE for more info!
Photo courtesy of enjoyam.com
KROGER IS KEEPING THE MID SOUTH HEALTHY!!!
Kroger turned six of their Shelby County stores into clinics yesterday and gave out flu shots. CLICK HERE for more info!
Logo courtesy of Kroger
YOU CAN PAY TO MESSAGE ZUCKERBURG!
Facebook is testing out some new pricing plans for messaging non-friends on Facebook. This includes the option of messaging the Facebook CEO for $100. CLICK HERE for more details!
photo courtesy of nbc news
Daily Drama
Helen from Southaven is having some serious drama-rama with her Dad's new wife! The Mother-in-law is harassing Helen constantly at her job. Should she keep quiet or fight fire with fire?!? You have to listen because the Mid South gives FEISTY advice!?
Audio clip: Adobe Flash Player (version 9 or above) is required to play this audio clip. Download the latest version here. You also need to have JavaScript enabled in your browser.
WHAT IS LANCE GOING TO SAY?!?
Tonight is the long awaited Lance Armstrong and Oprah interview. There is a great deal of speculation on what is going to be said. CLICK HERE for more details and rumors!
Photo is courtesy of CNN
FRAYSER IS GETTING A NEW MEDICAL CLINIC!
Christ Community Health Services will be transforming an overgrown lot in Frayser into a 19,000 square foot $5 Million medical center. They will serve uninsured patients and it is scheduled to open in April 2014. CLICK HERE for more details!
Photo courtesy of Commercial Appeal
War of The Roses: Keisha
Keisha knows her man is turning tricks because she found an acrylic nail in his car that she knows is not hers! Find out if he is playing games and why there was a fake nail in his ride!
Audio clip: Adobe Flash Player (version 9 or above) is required to play this audio clip. Download the latest version here. You also need to have JavaScript enabled in your browser.
Memphis is a Tasty City!
Memphis was named by Southern Living as one of the top 10 tastiest cities in the US! Find out the tastiest places to eat in the Mid South and what you MUST order!
Audio clip: Adobe Flash Player (version 9 or above) is required to play this audio clip. Download the latest version here. You also need to have JavaScript enabled in your browser.