Q Morning Show
War of the Roses: Keisha's Facebook Comments
Angelic from East Memphis was fired up because some whack girl named Keisha has been commenting all over her man's Facebook. She confronted her once and for all...and...well, we might have started a street fight...
Audio clip: Adobe Flash Player (version 9 or above) is required to play this audio clip. Download the latest version here. You also need to have JavaScript enabled in your browser.
MEMPHIS KEEPS BRINGING THE HEAT ON THE VOICE!!!
Last night on the Voice Kris Thomas advanced by having enough votes and then Adam Levine saved our very own Sarah Simmons keeping both of our Memphians in the competition for another week. So be sure to keep voting for them. CLICK HERE for more details!
MANDATORY TIPPING IN THE MIDSOUTH?!?
A new trend is hitting restaurants in the Mid South where bills are including built in tips, regardless of the size the of your party. Most of the restaurants participating in this are very well know and begin running auto gratuity after 10pm and it's because in the later hours their servers were getting so poorly tipped that they were not hitting minimum wage. For more info, CLICK HERE!
Photo courtesy of www.wmctv.com
THE MEMPHIS ZOO BREW IS SOON!
May 24th The Memphis Zoo holds their annual Zoo Brew during Memorial Day weekend. It is a beer-tasting event showcasing beers from all around the world. There will also be live music, food and of course animals. CLICK HERE to learn more!
Image courtesy of www.fuzzybrew.com
Urban Dictionary Word of the Day
Don't feel awkward in situations where all the cool kids are speaking in a different lingo. Be educated and get your schooling on and learn how to properly use the word "hypbrotized" by checking today's Urban Dictionary Word of The Day!
Audio clip: Adobe Flash Player (version 9 or above) is required to play this audio clip. Download the latest version here. You also need to have JavaScript enabled in your browser.
APPLE OFFERING A $10,000 PRIZE!!!
Apple will award the person who downloads the 50 Billionth App out of their App Store a $10,000 gift card. CLICK HERE to learn more about this contest!
Image courtesy of www.abcnews.com
Urban Dictionary Word of the Day
Keep your words fresh and fly by integrating this Urban Dictionary Word of the Day into the regular speak you have. That...or you could just sound boring...and you do not want that, so you better listen up and learn! Today's word...Sketch-uation...
Audio clip: Adobe Flash Player (version 9 or above) is required to play this audio clip. Download the latest version here. You also need to have JavaScript enabled in your browser.
CJ's Imposter
CJ has an imposter who has now struck TWICE! What this faker did while pretending to be CJ this past weekend crosses the line. You have to hear to listen to believe how WHACK this is!
Audio clip: Adobe Flash Player (version 9 or above) is required to play this audio clip. Download the latest version here. You also need to have JavaScript enabled in your browser.
Audio clip: Adobe Flash Player (version 9 or above) is required to play this audio clip. Download the latest version here. You also need to have JavaScript enabled in your browser.
THREE MISSING WOMEN FOUND!!!
Three women who vanished almost a decade ago in Cleveland OH were found only miles from where they disappeared from. All seem to be in good health and three men have been arrested in connection with their abductions. CLICK HERE for more info!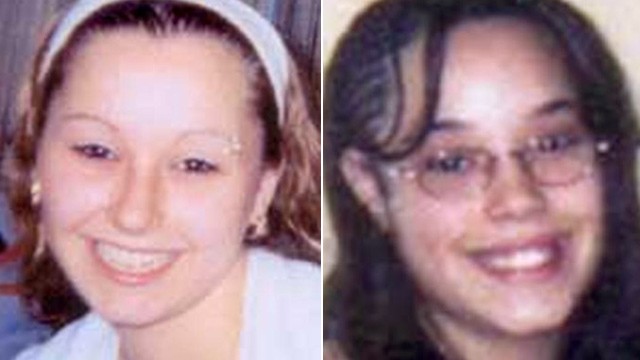 Photo courtesy of www.abcnews.go.com
NEW CORKY'S COOKBOOK!!!
You can get Corky's BBQ from a drive thru, in the freezer section at the grocery store and even on QVC but now you can make your own Corky's BBQ at home because they have released their frist cookbook called Cookin with Corky's. It contains 165 different recipes and owner Barry Pelts says there is not a recipe in there that he would not make at his own house. CLICK HERE for more info!
Photo courtesy of www.memphisdailynews.com
PINK PALACE FREE SUMMER SERIES ANNOUNCED!!!
If you have kids getting close to summer vacation and need fun activities for them, The Pink Palace just announced their summer series. CLICK HERE for more details and to register!
Photo courtesy of www.wmctv.com