Q Morning Show
Christmas Wish
Michelle's daughter made a wish on her behalf. 8 years ago her son sadly passed away and sadly Michelle has never been able to afford a headstone. Thanks to Southland Park and The Q Morning Show...This wish has now been granted!
Audio clip: Adobe Flash Player (version 9 or above) is required to play this audio clip. Download the latest version here. You also need to have JavaScript enabled in your browser.
Whatcha Doin' at 201 (12.04.12)
This is the story about a radio DJ talking to the good people of Memphis and surrounding at the courthouse/jailhouse...


Audio clip: Adobe Flash Player (version 9 or above) is required to play this audio clip. Download the latest version here. You also need to have JavaScript enabled in your browser.
ST JUDE MARATHON BREAKS RECORDS
The St. Jude Marathon broke records this past weekend! CLICK HERE to find out more details!
Christmas Wish
The Q and Southland Park are teaming up to grant Christmas Wishes all across the Mid South. Get your tissues ready because this is the FIRST and VERY emotional wish that we have granted!
Audio clip: Adobe Flash Player (version 9 or above) is required to play this audio clip. Download the latest version here. You also need to have JavaScript enabled in your browser.
Loser Line
You need to be careful when you go out and socialize over the weekend. Especially when you give out your phone number!
Audio clip: Adobe Flash Player (version 9 or above) is required to play this audio clip. Download the latest version here. You also need to have JavaScript enabled in your browser.
BOOTY ATTACK!
A listener just moved in with her boyfriend and he is already driving her crazy! He is a complete NEAT FREAK and she thinks he needs a Booty Attack! You have to listen to this because this man might murder CJ!
Audio clip: Adobe Flash Player (version 9 or above) is required to play this audio clip. Download the latest version here. You also need to have JavaScript enabled in your browser.
Beale Vs. Midtown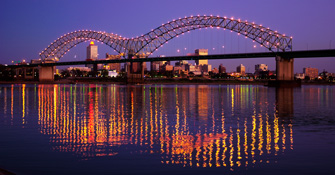 The battle is on! Where is the best place to kick it with your friends on the weekend? Beale St or Midtown? Listen here to find out what the Mid South has to say!
Audio clip: Adobe Flash Player (version 9 or above) is required to play this audio clip. Download the latest version here. You also need to have JavaScript enabled in your browser.
War of The Roses: Amanda
What do you get when a lady calls in because her man smells like perfume at night? You get Drama-a-rama! Amanda wants to bust her man cheating by offering him flowers. Find out who he sends them to!
Audio clip: Adobe Flash Player (version 9 or above) is required to play this audio clip. Download the latest version here. You also need to have JavaScript enabled in your browser.
Stump CJ
CJ thinks he is Ecyclopedia Brown and that no one can stump him with Memphis Trivia. Has the victory dancing stopped? Listen here to find out if someone was finally able to stump CJ.
Audio clip: Adobe Flash Player (version 9 or above) is required to play this audio clip. Download the latest version here. You also need to have JavaScript enabled in your browser.
Liz-A-Claus - Nov 29th
Morning Show Co-Host Liz is acting as Santa Claus for the The Q and she read another letter to Liz-A-Claus that might just win almost $2,000 in beauty treatments from Laser Aesthetics, Body and Wellness!
Audio clip: Adobe Flash Player (version 9 or above) is required to play this audio clip. Download the latest version here. You also need to have JavaScript enabled in your browser.
THE GRIZZ TOOK DOWN THE CAVALIERS
All our Grizz do is WIN! They beat the Cleveland Cavaliers last night with a final score of 84-78! This their 10th win of the season! CLICK HERE for more details on last night's exciting game!