Q Morning Show
Backstage Passes for Carly Rae Jepsen!
The Q Morning Show asked people to call in with the opportunity to win backstage passes to meet Carly Rae Jepsen before her and Justin Bieber's concert. CJ took three lucky callers and assigned them the number 1, 2 or 3. From there he sent Morning Show Producer Ty Hawkins to the roof with a pumpkin. In the parking lot of the station there were three squares laid out with the numbers 1, 2 and 3. Ty tossed the pumpkin from the roof and the whichever square got most covered in pumpkin goop won the backstage passes!
Audio clip: Adobe Flash Player (version 9 or above) is required to play this audio clip. Download the latest version here. You also need to have JavaScript enabled in your browser.
Psychic Reading
In the spooky Halloween spirit CJ contacted a local psychic and asked her to do a reading on the air with a Q listener. Mike from Raliegh called in and this is the reading that he got!
Audio clip: Adobe Flash Player (version 9 or above) is required to play this audio clip. Download the latest version here. You also need to have JavaScript enabled in your browser.
Blind Candy Testing
CJ and Morning Show Producer Ty blind folded the girls and had them do a blind taste testing of different Halloween candies with the promise of whoever won would be crowned the Candy Queen. Listen here to see who won the tiara!
Audio clip: Adobe Flash Player (version 9 or above) is required to play this audio clip. Download the latest version here. You also need to have JavaScript enabled in your browser.
War Of The Roses: Dustin & Jessica
Dustin from Germantown called in because he believes that his live in girlfriend Jessica is cheating on him and is going to be leaving him. For a little while now she always seems to be busy, never home and the part that has him super nervous is that while cleaning he stumbled upon a suitcase in their closet filled with cash. The Morning Show called Jessica up and the result was ridiculous to say the least. Listen here to find out exactly why she has a suitcase filled with cash.
Audio clip: Adobe Flash Player (version 9 or above) is required to play this audio clip. Download the latest version here. You also need to have JavaScript enabled in your browser.
CJ's Curbside Etiquette Dilemma
CJ saw a chair on the curb during a run a few days ago and really liked the chair. He asked for advice on curbside etiquette and whether or not he could take the chair. Listeners and his co-hosts weighed in and told him to take the chair. CJ took the chair but because he was nervous left a note in their mailbox that he had taken the chair and if there were any problems to give him a call. Last night CJ recieved TWO voicemails from the owner of the couch DEMANDING it back. CJ is now confused on whether or not to take the couch back or what he should do.
Audio clip: Adobe Flash Player (version 9 or above) is required to play this audio clip. Download the latest version here. You also need to have JavaScript enabled in your browser.
Halloween Scare!

CJ sent his co-hosts outside to make a video for the website. When they returned they went on air and CJ promtped them to close their eyes so that he could paint a picture of how SCARY the Haunted Web of Horrors is. After having them close their eyes, scarachters from the Haunted Web jumped out and scared them. Listen here to here a live on air FREAKOUT!
Audio clip: Adobe Flash Player (version 9 or above) is required to play this audio clip. Download the latest version here. You also need to have JavaScript enabled in your browser.
The Talk
AG is in an awkward position. Her daughter Ryan is five and she thinks she might have to start having "The Talk" with her. She is innapropriately touching herself and others in public and AG knows that she needs to address it but does not know if she is too young for this kind of "talk". Memphis weighed in on the issue and this is what they had to say.


Audio clip: Adobe Flash Player (version 9 or above) is required to play this audio clip. Download the latest version here. You also need to have JavaScript enabled in your browser.
Liz And Her Friend Jenna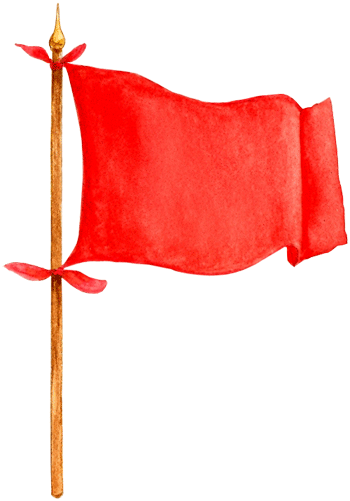 Liz's friend Jenna is having a dating issue and needed advice. She has been on three dates with a guy that she really likes but every time that she calls him he ignores her call and then immediately texts her. She wants to know if this is a red flag or if he just does not like talking on the phone. CJ agrees to give Jenna advice as long as she is okay with him being brutally honest.


Audio clip: Adobe Flash Player (version 9 or above) is required to play this audio clip. Download the latest version here. You also need to have JavaScript enabled in your browser.
60 Second Dance Party
60 Second Dance Party has only one rule. No matter where you are or what you are doing, you have to stop and DANCE! Today's pick was a listener's choice, so get your hot pants on and get ready to DANCE!
Audio clip: Adobe Flash Player (version 9 or above) is required to play this audio clip. Download the latest version here. You also need to have JavaScript enabled in your browser.
Loser Line
Please be careful with your heart and your number because you might just get slid the Loser Line. Listen to hear voice mails from people who got "Loser Line'd" over the weekend!
Audio clip: Adobe Flash Player (version 9 or above) is required to play this audio clip. Download the latest version here. You also need to have JavaScript enabled in your browser.