Q Morning Show
FIRST NUMBERS ARE IN FROM BEALE STREET MUSIC FEST!!!
The first rough numbers estimating the attendance for Beale St Music Festival this past weekend are in. Despite the rain it looks like somewhere between 90 and 100,000 people showed up to enjoy Music on the river. Clean up began Sunday night as soon as the festival ended to start getting the grounds prepared for BBQ Fest on May 16th. To get more details, CLICK HERE!
Photo courtesy of www.wmctv.com
SOUTHWEST OFFICIALLY BEGINS FLIGHTS TO MEMPHIS!!!
The announcement will officially come later today, but the discount airline Southwest will have full fledged flights going in and out of the Memphis airport starting in November. Last night was the first time you were able to book Memphis flights on their website. CLICK HERE for more info!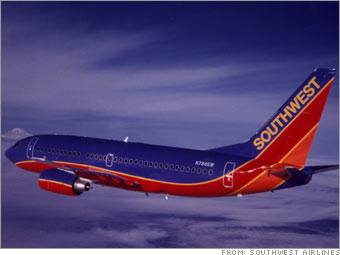 Photo courtesy of www.money.cnn.com
Whatcha Doin' at 201 (05.07.13)
Yo homies, listen to the crunkest shoutouts in M-Town history when CJ asks the fine folks "Whatcha Doin' at 201?"


Audio clip: Adobe Flash Player (version 9 or above) is required to play this audio clip. Download the latest version here. You also need to have JavaScript enabled in your browser.
Urban Dictionary Word of the Day
Don't be no nerd and impress yo' posse with your extensive vocabulary and learn The Urban Dictionary Word of The Day! You better listen...you do not want to get awkwardly schooled on the streets!
Audio clip: Adobe Flash Player (version 9 or above) is required to play this audio clip. Download the latest version here. You also need to have JavaScript enabled in your browser.
BOOTY ATTACK on OKC Thunder

Do you have love for our Memphis Grizz? Are you part of Grizz Nation? You better prove it right now by listening as CJ Booty Attacks the business office for the OKC Thunder. Warning, the booty was rocking EVERYWHERE!

Audio clip: Adobe Flash Player (version 9 or above) is required to play this audio clip. Download the latest version here. You also need to have JavaScript enabled in your browser.
Tirade Tuesday
The Mid South brought the heat and spat fire for Tirade Tuesday. They even got mad at raisins! How could someone be mad at raisins?!? You definitely need to listen to this and you will feel way better about any anger that you have.
Audio clip: Adobe Flash Player (version 9 or above) is required to play this audio clip. Download the latest version here. You also need to have JavaScript enabled in your browser.
Audio clip: Adobe Flash Player (version 9 or above) is required to play this audio clip. Download the latest version here. You also need to have JavaScript enabled in your browser.
FLOYD MAYWEATHER JR BREAKS RECORDS!
This past Saturday Floyd Mayweather Jr took down Ortiz in the Boxing ring. Hewalked away from the fight making $85 Million in the past year. This makes him the highest paid fighter in history.

CLICK HERE

for more info!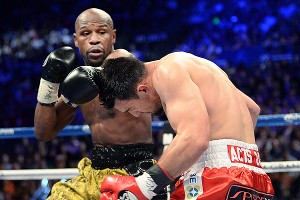 HI-TONE CAFE IS BACK!!!
Good news for music fans, the Hi-tone cafe re-opens this week. The music venue closed this past December after an issue with their lease but it will now be opening in a brand new location on Cleveland. The new layout is larger and can accommodate more people and their first show will be tonight. To learn more, CLICK HERE!
Photo courtesy of www.ilovememphisblog.com
U OF M GRADUATION RESCHEDULED!!!
Graduation for University of Memphis Students is officially being pushed back to this Sunday instead of the originally scheduled Saturday. This is so the Grizzlie's can play their NBA playoff game against the Oklahoma City Thunder. So good luck to our Grizz and congrats to our grads. CLICK HERE for more info!
Photo courtesy of www.memphis.edu
WORLD TRADE CENTER TOPPED WITH FINAL PIECE!!!
One of the World Trade Center Buildings was topped with it's final piece as onlookers cheered. This will be the tallest building in NYC and in the Western Hemisphere. CLICK HERE to learn more!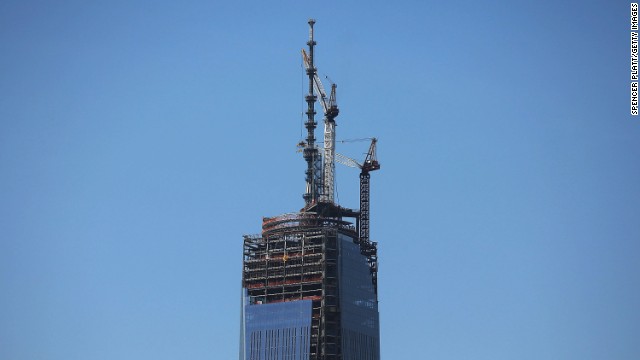 Photo courtesy of www.cnn.com
NEW APP FOR MEMPHIS IN MAY!!!
Memphis in May has released a new and improved app to help keep you organized this year. The app features the lineup of bands for Music Fest and allows you to schedule where you need to be to see who when. It also includes maps showing you where vendors will be located so that you can find your favorite, delicious treats. CLICK HERE for more info!
Image courtesy of www.choose901.com