Q Morning Show
Liz Lost Her Hair
Everyone tries to be sexy while being intimate...but occasionally really horrifying and embarassing situations happen. Liz off the Q Morning show has a story that is pretty hard to top and Memphis and surrounding called in with even more embarrasing stories.
Audio clip: Adobe Flash Player (version 9 or above) is required to play this audio clip. Download the latest version here. You also need to have JavaScript enabled in your browser.
GaGa Busted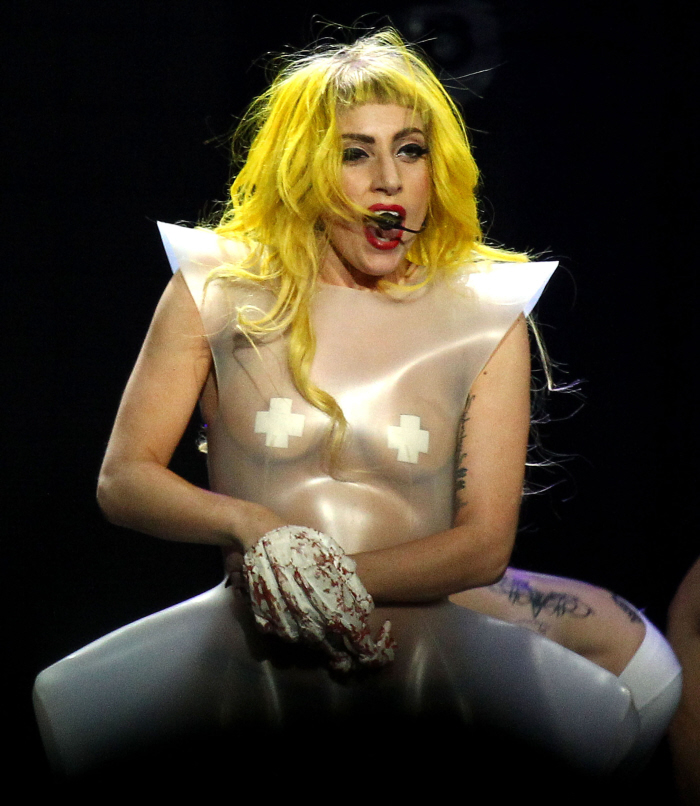 CJ is a whistle blower and has the evidence to prove that Lady Gaga is a liar. CJ proved his theory and then took on her "little Monsters" that were hating on his discovery!
Audio clip: Adobe Flash Player (version 9 or above) is required to play this audio clip. Download the latest version here. You also need to have JavaScript enabled in your browser.
Wash Your Bra?
A new survey was released showing that the average woman washes her bra every 7-8 wears. CJ thinks that is nasty and thinks it would be like him wearing the same socks everyday. The girls argue it is nothing like that and AG says she goes about three weeks without washing her bra.


Audio clip: Adobe Flash Player (version 9 or above) is required to play this audio clip. Download the latest version here. You also need to have JavaScript enabled in your browser.
War of the Roses: Sheena's Boss
Sheena called in because she thinks her boss is having an innapropriate relationship with their boss. Sheena saw where her boss was logged into Facebook on a company computer and she went through his messages and saw racy exchanges between the two of them. The Q Morning Show reluctantly calls her boss to see who he will send flowers to.


Audio clip: Adobe Flash Player (version 9 or above) is required to play this audio clip. Download the latest version here. You also need to have JavaScript enabled in your browser.
Breaking Rules
Every single person has one rule they know they are supposed to follow as a grown up but they continue to break it even though they know better. An example is that Liz knows she shouldn't go out drinking on week nights when she has work early the next day but she continues to do it. Listen to find out other grown up rules that are constantly broken.


Audio clip: Adobe Flash Player (version 9 or above) is required to play this audio clip. Download the latest version here. You also need to have JavaScript enabled in your browser.
Bieber Throws Up
While in concert the Biebster tossed his cookies. After it happened he reached out to the audience to keep telling how much they love him. This is what happens when celebs need a self esteem boost.
Audio clip: Adobe Flash Player (version 9 or above) is required to play this audio clip. Download the latest version here. You also need to have JavaScript enabled in your browser.
Rainy Day Fun
What do you like to do on a rainy day? Stay in bed? Eat Soup? Rip your shirt off in the rain and pretend you're in a Usher video? The Q Morning shared what their favorite rainy day activities are.
Audio clip: Adobe Flash Player (version 9 or above) is required to play this audio clip. Download the latest version here. You also need to have JavaScript enabled in your browser.
War of the Roses: Frank's Co-worker
Frank called in for War of the Roses for an odd reason. He is currently in a relationship but he thinks his co-worker is hot. Before he leaves his GF he wanted to make sure that his co-worker is also into him. The Morning Show reluctantly called the co-worker.
Audio clip: Adobe Flash Player (version 9 or above) is required to play this audio clip. Download the latest version here. You also need to have JavaScript enabled in your browser.
Cheating
Is it possible to ever have a healthy relationship after cheating takes place? The Morning Show took calls from listeners trying to find someone who had ever had a successful relationship after cheating to find out how it could be done.
Audio clip: Adobe Flash Player (version 9 or above) is required to play this audio clip. Download the latest version here. You also need to have JavaScript enabled in your browser.
Sex with a ghost
Ke$ha has a song on her new album about the time she had na-na with a ghost. CJ posed the question, removing whether or not it is possible, would either of the girls do it. AG was on board and this is how it would go down.
Audio clip: Adobe Flash Player (version 9 or above) is required to play this audio clip. Download the latest version here. You also need to have JavaScript enabled in your browser.