Q Morning Show
60 Second Dance Party
60 second dance party! No matter where you are or what you are doing at 9am, stop and dance
Audio clip: Adobe Flash Player (version 9 or above) is required to play this audio clip. Download the latest version here. You also need to have JavaScript enabled in your browser.
NEW HOLIDAY DECORATIONS FOR BARTLETT!
Bartlett is purcashing $38,000 of new Christmas decorations! It was decided that it would be more economical to buy new rather to continue refurbishing the existing decorations. CLICK HERE for more details!
SKINNY IS OUT!
So apparently skinny is no longer the "in" thing for models to be. Talent managers are now airbrushing women to looker heavier, healthier and more womanly. For more details CLICK HERE!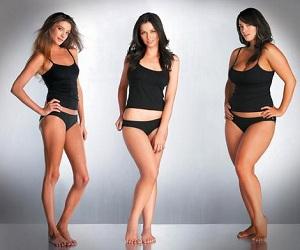 Liz and her date
CJ set his co-host Liz up on a date with one of his friends named Brian. After three dates that seemed to have gone well, Liz woke up to a drunk voicemail from Brian. The voicemail is ridiculous and CJ forced Liz to call him on the air.
Audio clip: Adobe Flash Player (version 9 or above) is required to play this audio clip. Download the latest version here. You also need to have JavaScript enabled in your browser.
War of the Roses - Rooftop Party Excuse
Our friend Darius has a girlfriend who tried to use The Peabody Rooftop Party as an excuse. Listen as the drama unfolds...
Audio clip: Adobe Flash Player (version 9 or above) is required to play this audio clip. Download the latest version here. You also need to have JavaScript enabled in your browser.
MEMPHIS IS THE MOST DANGEROUS TN CITY TO DRIVE IN!
AHH! The Bluff city is the most dangerous city in Tennessee to drive in! For more details, CLICK HERE!
NEW ORPHEUM BULDING!
There is going to be a new building taking the place of the vacant parking lot next to the Orpheum that is going to house a lot of really neat things! CLICK HERE to learn more about all the details!
U OF M FANS GOT TO SEE THE CHANGES TO LIBERTY BOWL MEMORIAL STADIUM
Last night fans were finally able to see the long awaited changes to the stadium. To learn more CLICK HERE!
HOSPITAL SUSPENDS NURSES AFTER A DONATED KIDNEY WINDS UP IN THE TRASH!
Eek! A medical mishap leads to a donated kidney winding up in the trash. CLICK HERE for more details.
A DO IT YOURSELF PROJECT TURNED BAD!!!
An elderly woman took on the task of restoring a painting and this is whath happened. CLICK HERE for more details.