Q Morning Show
Is Beyonce Prego For The Second Time?
Most recently Bey appeared on the red carpet at Met Gala sporting a black and gold gown that was more than just cinched at the waist. She very well could be prego since earlier this month she revealed to GMA that she indeed wants to give Blue Ivy a sibling!!
Angelina Jolie Reveals Double Mastectomy
The actress revealed that she underwent surgery back in February in order to prevent her from any breast or ovarian cancers. Doctors told her she was at a high risk of being diagnosed, so in order to be there for her children she underwent the surgery. Good mama!!
CHRIS BROWN SCARING SMALL CHILDREN?!?
Chris Brown has been scaring children in the nieghborhood with a creepy mural that he painted on his Hollywood Hills Home. The president of the local Civic Association says, "It is scaring the children in the neighborhood." CLICK HERE for more info!
Photo courtesy of www.latimes.com
JUSTIN TIMBERLAKE FOR PRESIDENT?!?
In a recent poll by Public Policy Polling, JT was named the musician the people polled would most like to see in the Oval Office. CLICK HERE for more details and where other people ranked!
Photo courtesy of www.idolator.com
KANYE HAS A BUMP TOO?!?
So we all know that Kim K is sporting a bump...well now Kanye is too! Kanye has a bump and a big old bruise on his forehead from where he walked into a street sign...CLICK HERE to learn more about this sizzling story!
Photo courtesy of www.tmz.com
LOHAN DROPPING OUT OF REHAB?!?
Lindsay Lohan is threatening to leave Rehab after being denied Adderall. She is telling friends that she cannot stay at Betty Ford and need to removed immediately. The judge however, says that if she leaves she will be going to jail. CLICK HERE for more details!
Photo courtesy of www.extratv.com
JIMMY FALLON'S REPLACEMENT ANNOUNCED!!!
It is official! Fellow SNL alum Seth Meyers will be taking Jimmy Fallon's place on Late Night. For more on this breaking news, CLICK RIGHT HERE!!!
Photo courtesy of www.insidetv.ew.com
BARBARA WALTERS TO MAKE A HUGE ANNOUNCEMENT!!!
Barbara Walters will be announcing her formal retirement taking place in 2014 this morning on The View. Barbara has already said, "I am very happy with my decision and look forward to a wonderful and special year ahead for both The View and ABC News." CLICK HERE for more info!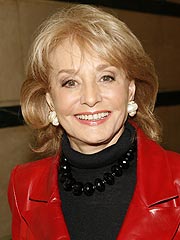 Photo courtesy of www.people.com
24 Returns To T.V
Fox Network is looking to bring back 24. It hasn't been officially confirmed, but my sources say that it's definitely happening. Kiefer Sutherland is set to return as Jack Bauer!!! He's back y'all!!! It's been 3 years since the show went off of the air.
We can't wait!
Justin Bieber Visits Springfield!
JB is headed off to Springfield. He's making a cameo on Sunday's episode of the Simpsons in which he of course plays himself trying to get into the talent show where Bart is performing. GO BART! GO BART!!
Randy Says 'Goodbye Dawg'!
The OG Randy Jackson said in a statement last night that he will not be returning to Amercian Idol next season. He said, "I am very proud of how we forever changed television and the music industry."
We will miss you DAWG!!!