Q Morning Show
Reese Witherspoon Was Arrested!
Reese Witherspoon and her hubbie Jim Toth were both thrown in the clink over the weekend.
Jim, for a DUI. Reese, for dis-orderly conduct. Her husband blew a .139 on the blood alcohol level.
Before the actress was arrested, she kept yelling out of the car window at the police officer things like, "Do you know my name? You're about to findout who I am...You are going to be on national news."
Reese released a statement last night, saying: "I clearly had one too many, and I am deeply embarrassed about the things I said."
Oh My goodness look at that mug!
K STEW WON'T WORK WITH OLD ICONS?!?
In November Kristen Stewart was signed on to be the leading female in the upcoming movie Focus. Then they signed Will Smith on to be her co-star and K Stew has now dropped out of the movie because she thinks Will is too old to work with her. Girl that ain't jiggy! CLICK HERE for more of the ridiculous story!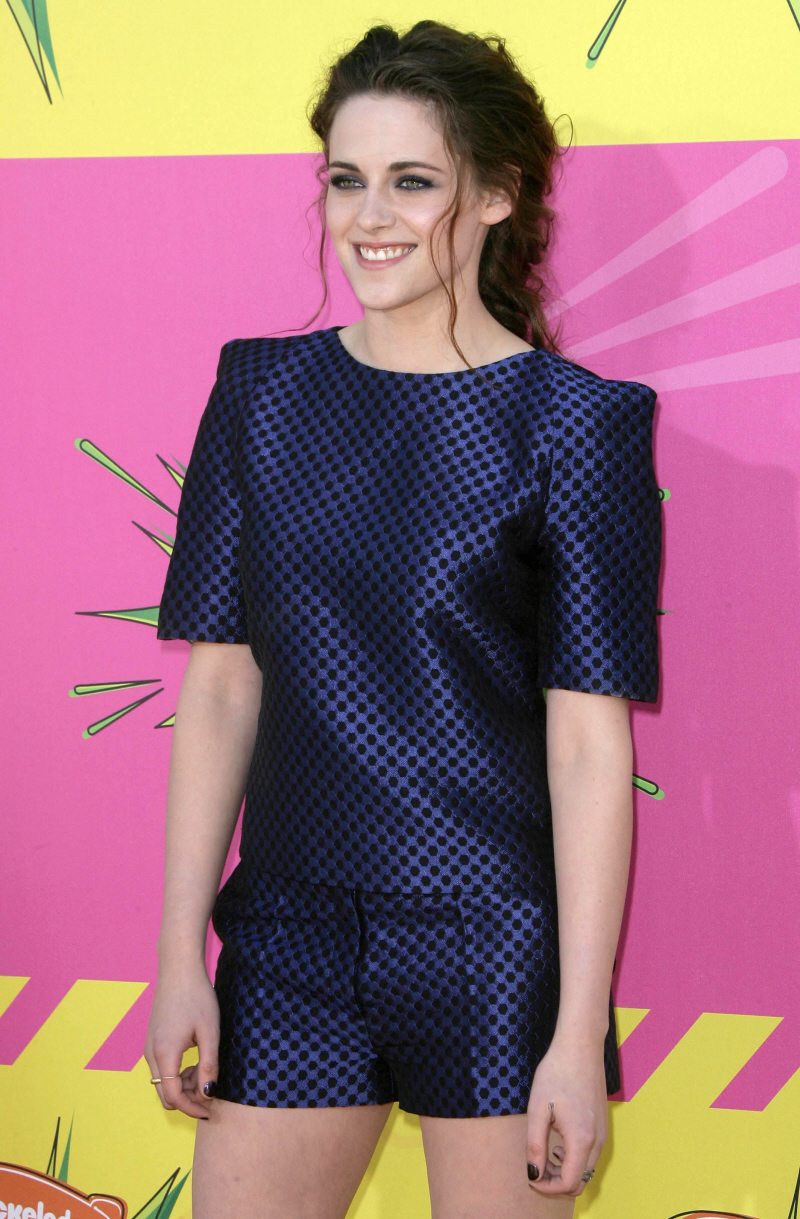 Photo courtesty of www.celebitchy.com
SETH MACFARLANE THE NEW BILLY CRYSTAL?!?
Seth MacFarlane has been asked to return as the host for the 2014 Academy Awards. The Family Guy creator hosted this year's ceremony giving it a substantial bump in ratings from years past. To learn more, CLICK HERE!

Photo courtesy of www.justjared.com
THE 100 MOST INFLUENTIAL PEOPLE IN THE WORLD!!!
TIME Magazine announced its 10th annual TIME 100, which is a list of the 100 most influential people in the world. A number of celebs made the list including Jennifer Lawrence, Steven Spielberg and Beyonce. CLICK HERE for the full list!

Image courtest of www.time100.time.com
THE BIEBS AND SELENA BACK ON?!?
Justin Bieber and Selena Gomez are giving us whiplash with their on again/off again romance! The Bieb's next concert date is tomorrow in Denmark and guess who flew to Denmark yesterday...Selena Gomez. Aww young love! CLICK HERE for more sizzling details!

Photo courtesy of www.eonline.com
Mean Girls Never Change!
Former Mean Girls star Amanda Seyfried, has been caught talking some major smack about Lindsay Lohan with the press. She was recently asked about her thoughts on the troubled star... She said, "She's talented," before taking a long pause. "Was"
Then she went on to say in hopes to back track, "I mean, I don't know. She was so bright-eyed."
She better watch it before the claws come out!
Is Rihanna Prego?
Rumors are being thrown around that Rihanna might be Prego and that't the reason she's been cancelling so many dates on her Diamonds tour. There's no solid prrof to back this up, but the fact that her camp is being so sketch it makes a girl wonder...
Before, her team was attributing her illness to a vocal problem. That actually makes more sense then pregnancy! Only time will tell if there's a mini little miss sunshine in that belly.
Kesha Is Looking Good!!
Check out the pop singers new look. She cleans up very well while posing on the red carpet for a fashion show in Italy!!!
Hollywood Hates Gwyneth Paltrow.
Gwyneth Paltrow topped the list of the 20 Most Hated Celebs of Hollywood. (according to Star) Kristen Stewart followed her on the list. Of course they couldn't leave people off like Chris Brown, Kim K & the Biebs. Oh and how could we forget the lovely Anne Hathaway. I'm not sure I've hopped on the Hatha-hater train yet, but you never know with these silly celebs.
Breaking News!!! One Direction Needs A Break!
Hate to disappoint you guys, but I suggest to hold onto something.
One Direction is taking a BREAK!!!
Apparently the boys have asked to take a 4 month break before they go to record their 3rd album. Some people think that is a bad business move, but a close source revealed that the boys are working incredibly hard & are in desperate need of time off.
Don't take too much time boys...
Ashton And Mila Move In Together.
Ashton and Mila are taking things to the next level!!! The two are moving into a nice London flat while Mila shoots her latest movie Jupiter Ascending.
They've been together for a year now. I guess that I approve of this move. ;-)