Q Morning Show
Just Because...
Liam Hemsworth can pump my gas anytime!
K-stew's Underwear Situation.
In most long distance relationships, people skype or email each other to keep it fresh and interesting. Kristen Stewart gives, "keeping it fresh" a whole new meaning. She said in a recent interview, "she wears R-Patz' dirty underwear so she can feel closer to him when he's away shooting on location" Eww.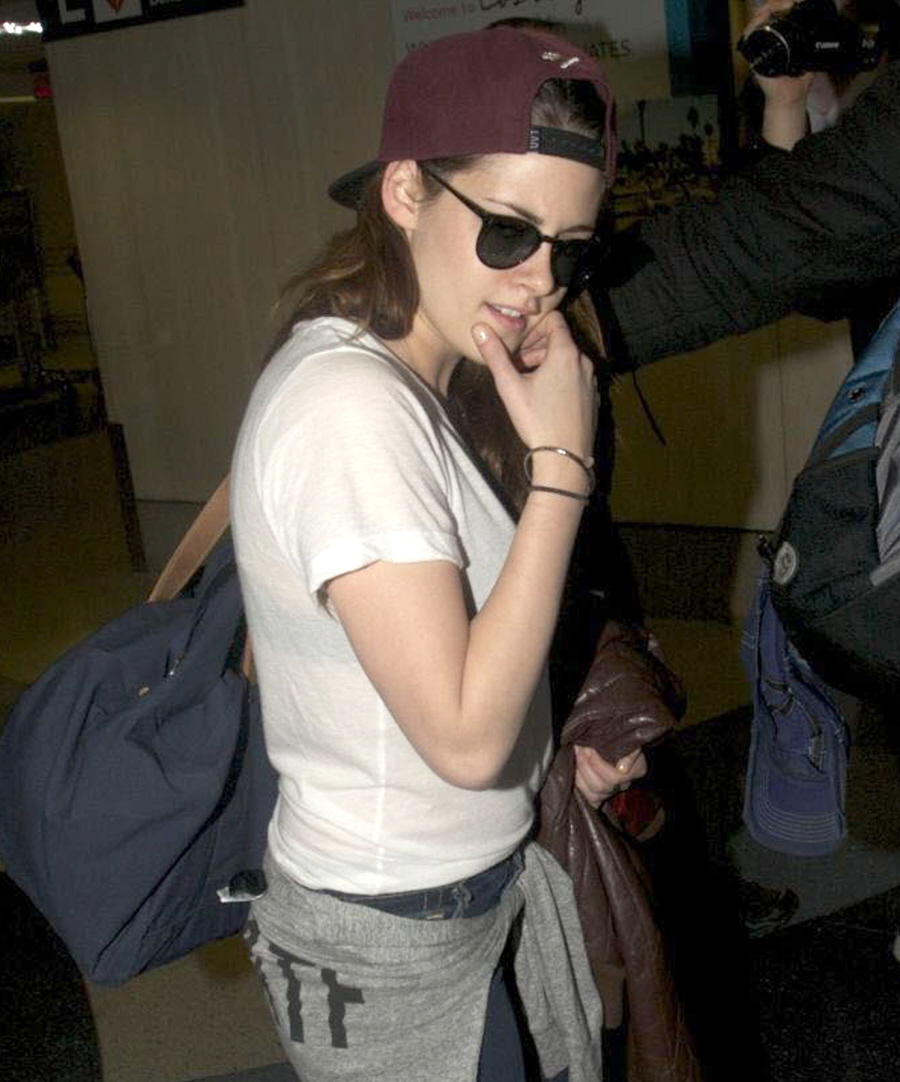 Rihanna Get's Bloody!
RiRi's fans are getting a little cray cray! Over the weekend, at a night club in London, this crazed fan started to yell at Rihanna for getting back together with Chris Brown. Then the fan proceeded to throw a soda bottle at Rihanna, which then caused her to fall and cut her knee. Where was Kevin Costner at this point?? It does sound like a scene out of The Bodyguard.
Country Music Loses A Star.
Country singer Mindy McCready was discovered dead, Sunday morning inside of her Akansas home. The cause of death was by a self-inflicted gun shot wound. Mindy did a stint on the semi-reality show Celebrity Rehab with Dr. Drew. Mindy leaves behind 2 children. Many of the country music stars came out on Twitter to share their feelings. Carrie Underwood tweeted this:


"I grew up listening to Mindy McCready... so sad for her family tonight. Many prayers are going out to them..."
Is Britney Spears A Mili Vanili?
Yesterday, rapper/actress/singer EVE, went on Bravo's "Watch What Happens Live." They were all discussing Britney Spears' faux british accent in the Will.I.AM song. Scream & Shout.
Before they could even discuss, Eve claimed that, "she heard that wasn't Brit and in fact it was another singer."
Britney's team de-bunked all of the faux singing rumors. It's just a bad british accent...
CLICK HERE to watch Eve spill the beans.
Tiger Loves Lindsay.
This relationship seemed to fly under the radar thanks to peeps like Ashton Kutcher and Mila Kunis. Tiger Woods and Lindsay Vonn's realtionship is heating up, according to US Weekly. Lindsay's brother is giving Tiger's kids skiing lessons, and in return Tiger flew his private jet to pick Lindsay up in Austira after she tore her ACL. BALLER!!!
She says, "not freaked out by his past and that's really appealing to Tiger." Um.... DUH.
CLICK HERE for full details on this love connection. You better thank your lucky stars Tiger, that Lindsay is interested.
Kris Humphries Got Dumped!
It looks like the divorce of Kris Humphries vs. Kim Kardashian will be detained even longer than we expected. Kris Humphries attorney, Marshall Waller, dropped out of the case due to "irreconcilable differences". AKA- Can't handle all of Kris Humphries whining. CLICK HERE for more details!
Is Kim K Having A Boy?
It looks like Kim Kardashian might be having a boy... Look at all of that blue she bought! That can't be for a baby girl.
Kesha Drank Her Own Pee!
This is not a joke!!! Kesha confessed in a recent interview that she indeed has sipped her own urine! YUCK!!
The best part is, it was all caught on flim. It was filmed in her upcoming documentary called "My Crazy Beautiful Life".
She said she was told that, "drinking my own pee was good, I was trying to be healthy."
Ugh!!! Of course Kesha believed that non-sense. She said it was completely nasty and it's never happening again. I wonder if she'll ever get kissed again??
Because It's V-Day!! Mila & Ashton!
Look at these two love birds! They're as happy as ever at a Lakers game!
Happy Valentines Day!
Justin Timberlake And Jay-Z Getting Classy On The Road.
Justin Timberlake's team just released that he and Jay-Z will be teaming up for a 10 city tour date together!!! So if you enjoyed the Grammy performance then you better keep an eye out for the release dates!