Q Morning Show
NEW REALITY SHOW WITH MICHELLE WILLIAMS!
Michelle Williams reunited with Destiny's Child for the Half Time performance at the Super Bowl and has now just signed on for her very own reality show. The series, called My Sister's Keeper and it will follow her and her sisters as her new solo gospel album is released. CLICK HERE to learn more!
Photo courtesy of www.hollywoodreporter.com
BSB MEMBER WELCOMES NEW BABY!!!
BSB member Howie Dorough has a new man in his life. He and his wife Leigh became second-time parents with the birth of their son, Holden John Dorough. Baby Holden came into the world a little early but his parents are ecstatic. CLICK HERE to learn more!
Photo courtesy of www.ohnotheydidnt.com
You Are Not Sexy!!!
MenKind.com did a poll on the Top 10 Least Sexy Actress. According to them Sexy isn't just their apperance, but their attitude as well.
Here are the hot messes!!
1. Kristen Stewart
2. Sarah Jessica Parker
3. Lindsay Lohan
4. Denise Richards
5. Kirsten Dunst
6. Mischa Barton
7. Hilary Swank
8. Lucy Liu
9. Tilda Swinton
10. Uma Thurman
Do not talk about Carrie Bradshaw!!!
Kelly Clarkson Calls Clive Davis Out!
Kelly Clarkson is calling Clive Davis a bully and a straight up liar! He's recently published memoirs of his life. She said, "I refuse to be bullied".
The lie was over a business conversation that both parties remember differently... That's a good southern girl. Call 'em out!!!
(They hate each other)
Kim K Defends Khloe!
Kim K was stopped outside of LAX yesterday, and came to her little sisters defense on the matter of her X-Factor firing. She said, "A lot of people say a lot of incorrect things on the daily." When asked what actually happened to Khloe... she said, "probably nothing." YA RIGHT.
Is This Brit-Brit's New Man?
His name is David. He's 27. He is not famous, nor is he rich in any form or fashion. He just might be dating little Miss Britney Spears!!! Here they are, taking in a nice game of golf on Valentines Day. I think this is exactly what that girl needs. You can take the girl out of Louisiana, but you can't take the Louisiana out of the girl. She needs a simple guy, with a simple life.
Just Because...
Liam Hemsworth can pump my gas anytime!
K-stew's Underwear Situation.
In most long distance relationships, people skype or email each other to keep it fresh and interesting. Kristen Stewart gives, "keeping it fresh" a whole new meaning. She said in a recent interview, "she wears R-Patz' dirty underwear so she can feel closer to him when he's away shooting on location" Eww.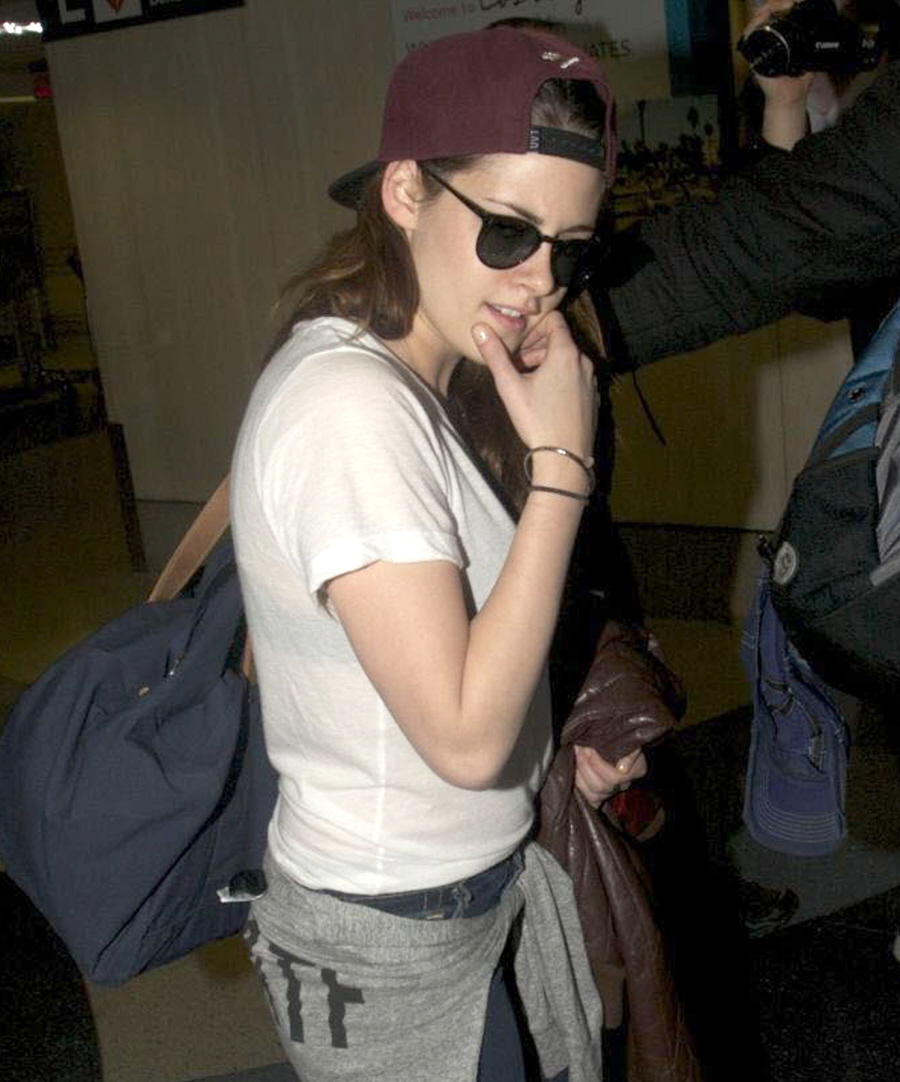 Rihanna Get's Bloody!
RiRi's fans are getting a little cray cray! Over the weekend, at a night club in London, this crazed fan started to yell at Rihanna for getting back together with Chris Brown. Then the fan proceeded to throw a soda bottle at Rihanna, which then caused her to fall and cut her knee. Where was Kevin Costner at this point?? It does sound like a scene out of The Bodyguard.
Country Music Loses A Star.
Country singer Mindy McCready was discovered dead, Sunday morning inside of her Akansas home. The cause of death was by a self-inflicted gun shot wound. Mindy did a stint on the semi-reality show Celebrity Rehab with Dr. Drew. Mindy leaves behind 2 children. Many of the country music stars came out on Twitter to share their feelings. Carrie Underwood tweeted this:


"I grew up listening to Mindy McCready... so sad for her family tonight. Many prayers are going out to them..."
Is Britney Spears A Mili Vanili?
Yesterday, rapper/actress/singer EVE, went on Bravo's "Watch What Happens Live." They were all discussing Britney Spears' faux british accent in the Will.I.AM song. Scream & Shout.
Before they could even discuss, Eve claimed that, "she heard that wasn't Brit and in fact it was another singer."
Britney's team de-bunked all of the faux singing rumors. It's just a bad british accent...
CLICK HERE to watch Eve spill the beans.