Q Morning Show
New AGT Rumors!
Rumor on the street is that Rosie O'Donnell might join Americas Got Talent as a judge next year.
She would be replacing Sharon Osbourne.
Can you imagine? Rosie next to Howard Stern… Bring out the claws.
USA! USA! USA!
I need a USA chant right now, because our Miss America Olivia Culpo, was crowned the title of Miss Universe last night. It's kind of a big deal because I don't think we've ever won that title!! Get it!
Harry Styles Got Ink'd.
Harry Styles got a new tattoo with Taylor Swift.
Don't worry it doesn't say "I heart swifty", or anything stupid like that.
Instead, it's a boat.
Not sure the significance behind that one but like every good woman she held his hand while he cried from the pain.
The Voice Crowned A Winner.
The Voice has crowned their champion of this seasons show. The coveted title went to the 22 year old LA native, Cassadee Pope. #GETTINIT
Big Bootied Hoes!
MILEY CYRUS GOT THE MOST CRUCIAL BOOTY ATTACK EVER AND IT WAS ALL CAPTURED ON CAMERA. THANK HEAVENS! LAST MONTH WHEN CELEBRATING HER 20TH BDAY, APPARENTLY HER FRIENDS HIRED A STRIPPER! A BIG BOOTIED ONE! MILEY WAS CAUGHT ON FILM, GRABBING A WHOLE-HANDFUL OF SOME STRIPPER DONK! PRETTY CLASSY.
CHECK IT OUT.
Rihanna's New Digs!
HERE ARE THE PICS OF RIHANNA'S NEW DIGS!
WORTH 12 MILLIION DOLLARS AND NO LEAKY ROOF THIS BEVERLY HILLS MANSION IS PRETTY INCREDIBLE.
CAN I HAVE SOMEONE WRITE ME SONGS ALL DAY AND TELL ME WHAT TO DO YET STILL MAKE MILLIONS OF DOLLARS?
CHECK THIS CRIB OUT!
Sexiest Baby Of The Year!
Channing Tatum and his wife Jenna Dewan are expecting their first child together!!! I predict this baby will dance, entertain and gosh darn't will be sexy!!!
How Dumb Is Charlie Sheen?
How dumb is Charlie Sheen? Very dumb! After what seemed to be a drunken stooper, he just gave away his authentically signed Babe Ruth baseball to High School Musical alum Zac Efron. This baseball is worth 2 million dollars!!! Charlie obviously never watched The Sandlot.
Your Wedding Could Be Alot More Lohan.
If you're planning a Wedding and or Bar Mitzvahs in the future, you very well could hire Miss Lindsay Lohan to be a celeb guest at your party! The same talent agency that got her Liz and Dick has sent out emails to several clients saying that Lohan will be available for appearances at these types of events. I need to someone to hire her now!!!
TAYLOR IS BUYING A HOUSE TO BE CLOSER TO HARRY STYLES!
Taylor is looking into buying a new house in London to be closer to her newest Boo! CLICK HERE for more details!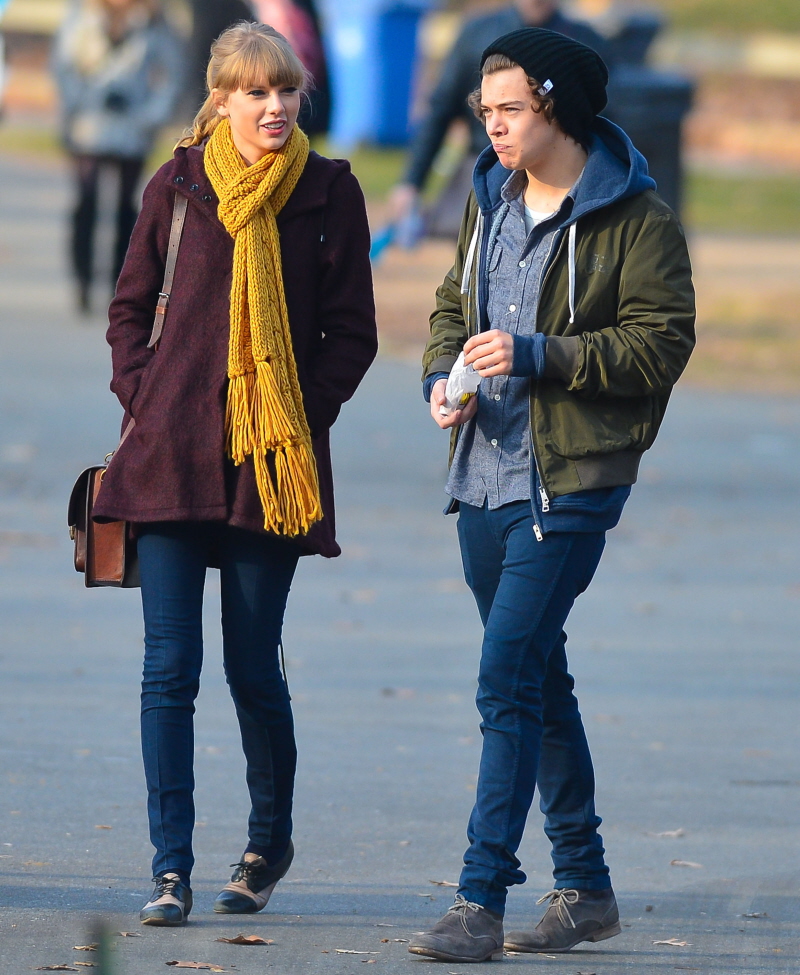 KELLY CLARKSON IS ENGAGED!
Kelly tweeted this pic on Sat! CLICK HERE for more details on her engagement!