Q Morning Show
LOCAL REDBIRDS RECIEVES NATIONAL ATTENTION!!!
Redbird's player John Gast was named Pacific coast league pitcher of the week. His strong start to the season has already broken records within the Redbirds. CLICK HERE to learn more!
Photo courtesy of www.thealpenanews.com
ZIPCAR IS COMING TO MEMPHIS!!
Zipcar is officially coming to Memphis and the launch party will be downtown this Thursday starting at 10:30am. Zipcar is a service that allows people to share cars and rent them for short term periods of time. For more details, CLICK HERE!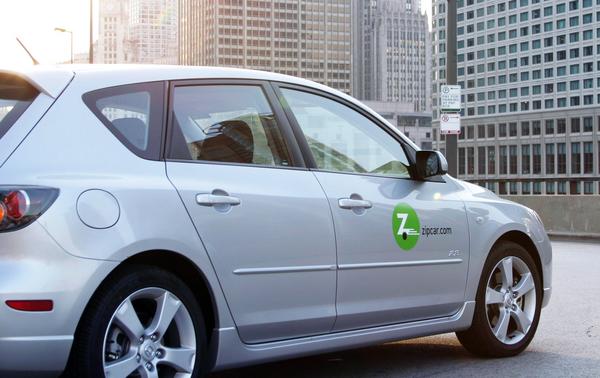 Photo courtesies of www.bizjournals.com/memphis
BOSTON BOMBING SUSPECT AWAKE!!!
Boston Marathon bombing suspect Dzhokhar Tsarnaey is still listed as in serious condition but is awake and is writing answers to questions on a piece of paper. CLICK HERE to learn more!
Photo courtesy www.wmctv.com
IT'S BEER WEEK IN MEMPHIS!!!
Yesterday kicked off Memphis Beer week. Restaurants all around town are offering specials and celebrating craft beer. The week will come to a close on Saturday at Autozone park for the 4th annual International Brewfest. CLICK HERE for more details!
Image courtesy of www.fuzzybrew.com
FLOODING ACROSS THE MID WEST!!!
Bad weather is going on throughout the country. Due to storms rivers in Illinois, Iowa and Missouri are expected to rise for the next several days causing major flooding in the midwest. CLICK HERE for more details!

Photo courtesy of www.nbcnews.com
NEW JOBS COMING TO THE MID SOUTH!!!
It was announced that Bryce, a packaging maker for brands like General Mills and Frito Lay, received a tax incentive and as a result will be having $21 million expansion here in the Mid South and will be adding 95 new employees. To learn more, CLICK HERE!

Photo courtesy of www.city-data.com
EARTH DAY CELEBRATION TOMORROW AT SHELBY FARMS!!!
Tomorrow is Earth Day and there is going to be celebrations across the Mid South including at Shelby Farms. They will have their annual Earth Day Celebration which is a family friendly event filled with outdoor activities where you can fly a kite, plant seeds and listen to live music. CLICK HERE for more details!

Photo courtesy of www.shelbyfarmspark.org
BOSTON BRUINS HONOR VICTIMS AND AMERICA WITH THE NATIONAL ANTHEM!
Last night The Boston based hockey team the Bruins paid tribute to all the victims from the Boston Marathon with a moment of silence followed by asking the crowd to sing the National Anthem. CLICK HERE for more info!

Image courtesy of www.wmur.com
THE PEABODY ROOFTOP IS GRIZZ NATION TONIGHT!!!
Fresh off of last night's win, Grizzlies forward Quincy Pondexter will serve as the Honorary Duck Master at the legendary Peabody hotel today and then tonight some Grizz, Grizz Girls and Claw Crew will be at the Peabody Rooftop Party handing out playoff posters and headbands.

Photo/image courtesy of www.bizjournals.com/memphis and www.nfljersey-supply.com
FEDEX CELEBRATES 40 YEARS BY GIVING BACK!!!
Yesterday FedEx celebrated their 40th anniversary by giving back. Employees across the Mid South worked on the Wolf River building birdhouses, planting, and clearing underbrush.

CLICK HERE

to learn more!
MEMPHIS ZOO CELEBRATES 20 YEARS OF CAT COUNTRY!!!
Congrats to the Memphis Zoo because today marks the 20th anniversary of their Cat Country exhibit. The zoo will be celebrating this Saturday with different activities throughout the day. To learn more, CLICK HERE!
Photo courtesy of www.commercialappeal.com