Mama Day has gots to go!  That is the moral of Big Brother last night.  This was literally my face during the entire thing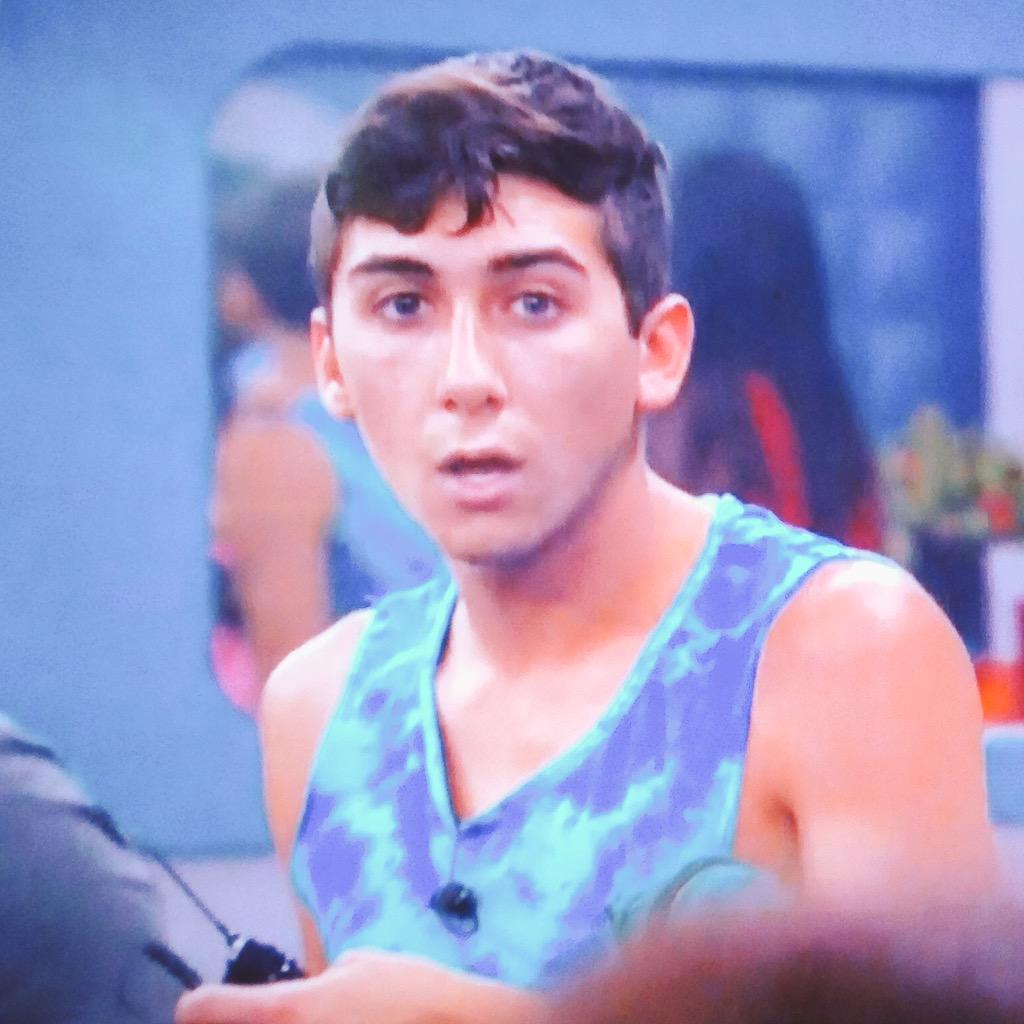 (Image courtesy of Twitter.com @BB_Drama)
So the whole house was so anti Audrey...which...c'mon, how could they not be?  Her backstabbing finally caught up to her when she was busted for starting an alliance rumor about Vanessa and then blaming DaVonne.  Everyone was like, Girls Gots To Go!  She of course faked tears, laid low and starting trying to play people again.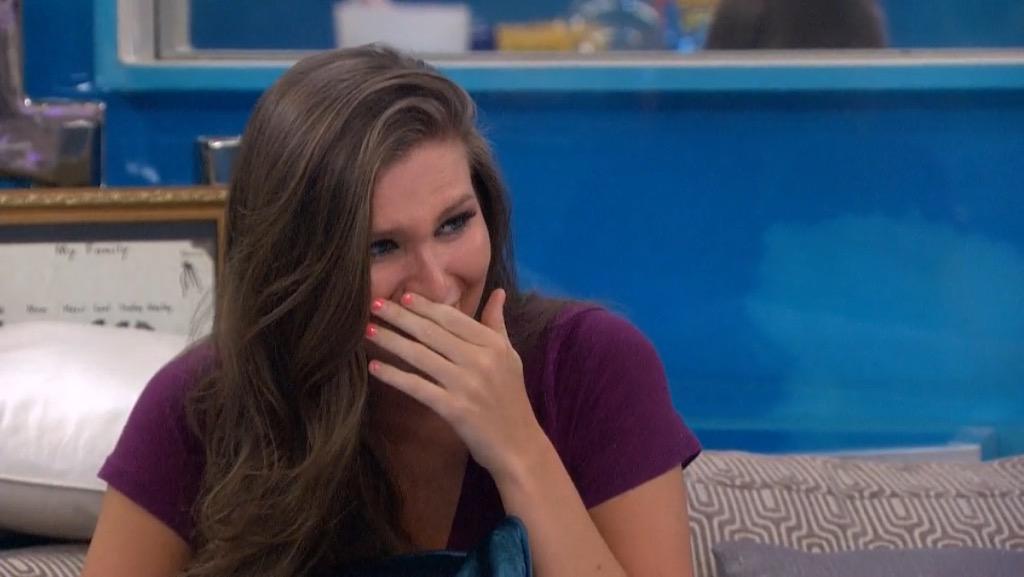 (Image courtesy of Twitter.com @89raorskate20) 
So HOH this week belongs to Shelli and Becky and they decide they are not going to get any blood on their hands and backdoor Audrey.  Clean and simple...right?  Well you know Mr Abs himself Clay, who is totally who Shelli wants to get freaky deaky with, comes up to her suite and says Yo girl...we could keep Audrey and make her super loyal to us.  DaVonne is who we need to worry about, she will never trust us.  And of course because Clay is GORGEOUS!!! Shelli totes goes with the plan.
(Image courtesy of Twitter.com @TVShowJunkie)
So Shelli and Becky convince everyone up on the block that they are not the target, they are just pawns and that Aubrey will be backdoored.  Becky nominated Jason and Steve...and real talk...Steve is so annoying.  I hope he and his whiny voice go back home to his Mom's Basement soon.  Then Shelli put up DaVonne and John.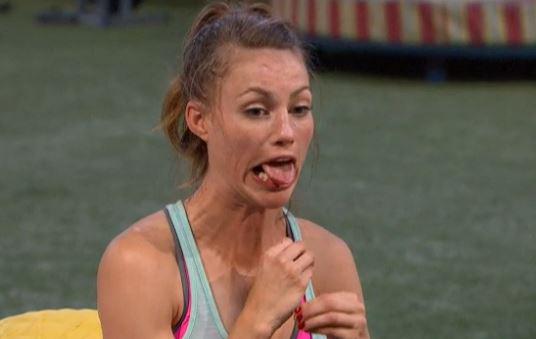 (Image courtesy of Twitter.com @Vincerob91)
John totally went up as a pawn and was told to throw the Battle of The Block.  Now John is one of my favorite and under appreciated members of the house.  First, who on earth trusts them in their mouth?!?  He seems like the biggest airhead of a dentist ever...not to mention he is so chill.
(Image courtesy of Twitter.com @BB_timc)
-DaVonne and Jason have a meeting where they start becoming paranoid that the other side is working to get them out...which of course they are!  That is the whole point of the game, so they promise to try to save each other, whoever winds up on the block.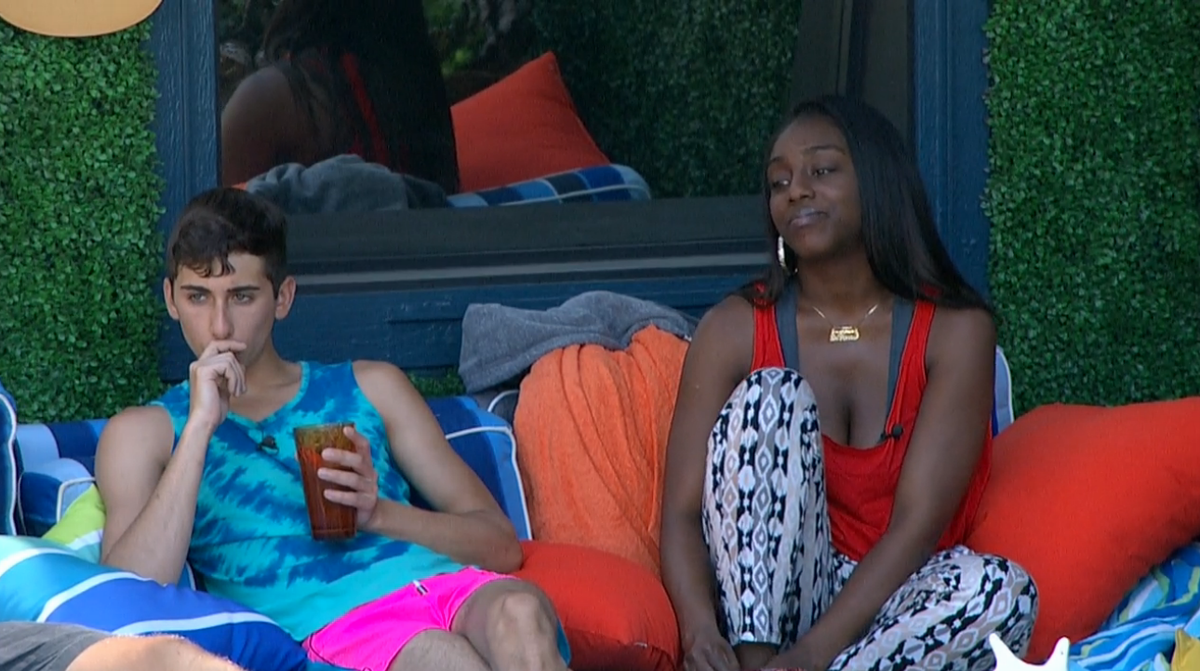 (Image courtesy of Twitter.com @MattChoosie)
This was the simplest Battle of The Block ever.  The houseguests were suited together and had to focus TV screens on specific images.  Jason and Steven make a plan and beast and DaVonne tanks.  John didn't even need to throw the comp because Davonne was all sorts of bossy and just drug him around...
(Image courtesy of Twitter.com @expressivus)
Jason and Steve won, Becky was floured and Shelli celebrated her secret plan.  Unless DaVonne can win the veto or her friends can, it is BYE FELICIA!  This season, big moves are happening so soon and I CANNOT WAIT until Wed to see who gets sent packing!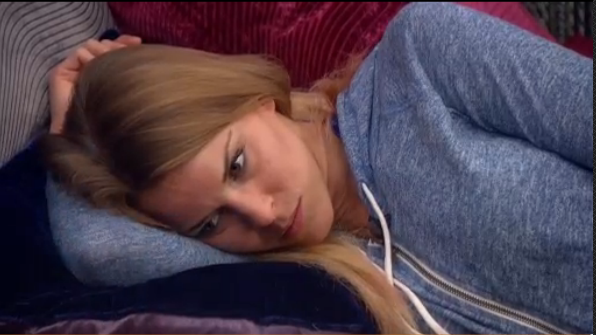 (Image courtesy of Twitter.com @PrincessGlammy)